Over the past 9 months EUR/USD has been in a steady downtrend. While there is no indication that the monthly downtrend is over, there are some indications that we have reached a point where we can see a more significant retracement.
First let's take a look at the weekly chart.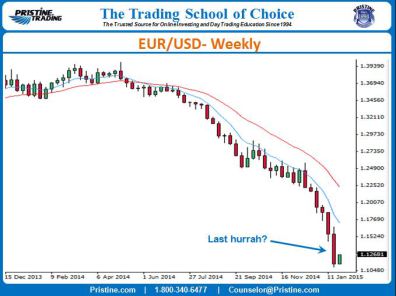 On the weekly chart above you can see just how strong this downtrend has been. Amazing and really reinforces the need to know what to be looking for when trying to pick a bottom because otherwise, one is likely to suffer multiple losses.
While there are multiple factors to consider on this chart the one that I would like to point out is that the last two weeks have seen the largest candles since the move lower began. This NEEDS to be noticed and understood as to why it is significant.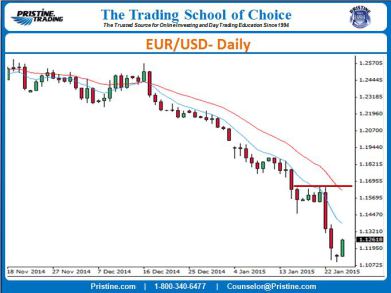 Above is the daily chart of EURUSD and once again we see some of the largest candles within this move lower. While there is still daily resistance around the 1.1695 area that needs to be absorbed, it is likely that will occur and prices will move higher.
At this point, we will need to see how strong the current attempt to move up is and how deeply it is able to penetrate into the resistance overhead. Both of those will be quiet telling overall.
Stay tuned and make sure to join us in our upcoming Forex Webinar on Tuesday, January 27 at 4:15!! If you cannot make it email counselor@pristine.com for a recording!