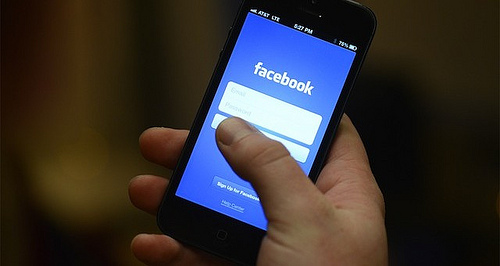 What's a Facebook (NASDAQ: FB) Note?
This feature has been neatly tucked away on the social media site for the past few years, overshadowed by the transition to Timeline and other Facebook feats. However, the minimalistic blogging tool is making a comeback.
A big one.
Recently, Facebook completely revamped the feature, turning it from a posting page littered with links and a messy side bar, to a cleaner, simpler version of its former self, according to TechCrunch. The new Notes now looks similar to Timeline, with a larger cover photo at the top of the page.
However, Notes is also strikingly similar to another blog platform, as well. Medium.
Created by a Twitter co-creator (NYSE: TWTR), Medium is a community where anyone can write "journalistic" material in a relatively simple format, TechCrunch reported. From the type of content intended for the platform to the layout itself, the two spaces are simply similar.
It's a tough call to say whether or not Facebook Notes will become some sort of blogging behemoth like its platform has in a more general social media sense. So many other platforms exists that offer the save blogging opportunities that Facebook is with the introduction of the Note overhaul.
However, it does work in the social media giant's favor in terms of the streamlining effect it carries. More and more, people wanting to have everything in one space; bloggers are going to share their content on Facebook anyway, why not use Facebook as the platform?
For more business and financial news, click here.
*This is editorial content and expresses the opinion of the reader.