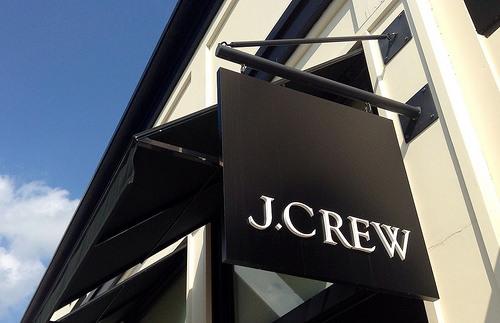 Retailer J. Crew (NASDAQ: JCG) is heading back to its roots.
The company's CEO, Mickey Drexler, promised on a recently earnings call that the company will change directions, once again, and revert back to what he called the company's "heritage."
The company took a big loss, committing the creative direction of Jenna Lyons, offering more high fashion and high priced products, which didn't do well with customers. The company saw sales dip 13% for the quarter, making $507 million the quarter prior, Bloomberg reported.
"I'm not going to say I think it's the be-all, end-all, because nothing ever is," Drexler said, according to Bloomberg. "But I think you're going to be really pleased, and what you see, more importantly, I hope the customers are."
J. Crew is known for its signature prep style, so it surprises me that they would take such a stark opposition to the looks that essentially never go out of style. According to Bloomberg, some of the newer items procured under the direction of Lyons retailed for more than $800.
Although J. Crew is not necessarily the most inexpensive retailer, $800 for a single item seems way out of the question, even in this sphere.
Personally I think a lot of customers will be happy to see J. Crew returning to its "heritage."
For more business and financial news, click here.
*This is editorial content and expresses the opinion of the author.