The 'good enough' jobs report is not what investors had been hoping for (despite reassurances that a 25bps rise is 'priced in'). Stocks, bonds, and PMs are down as the USD surges amid implied expectations that rate hikes are coming sooner...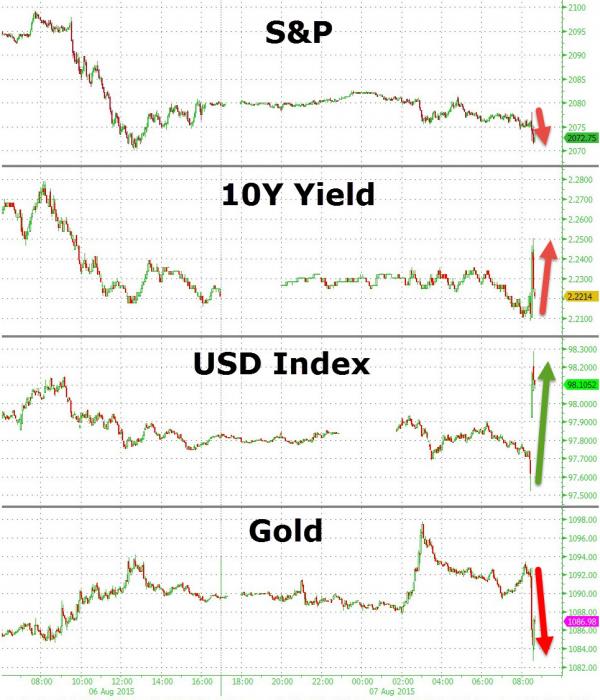 Shortly after bonds have now started to rip back lower in yield...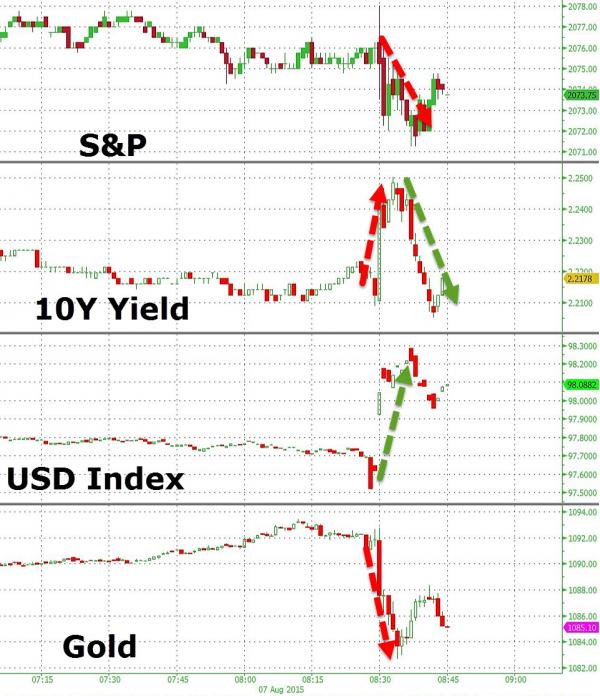 The bond curve is collapsing..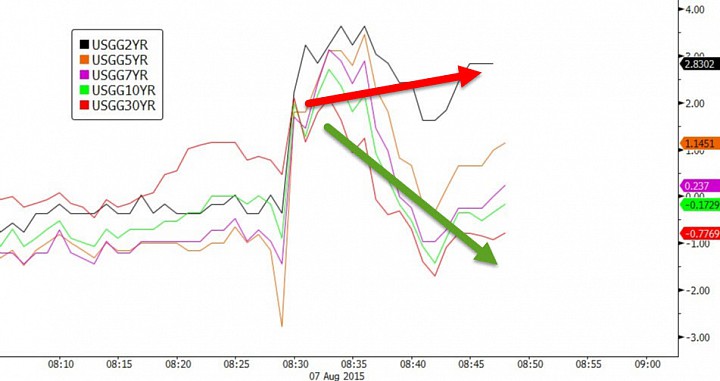 Charts: Bloomberg