All signs point to Verizon Communications (VZ) making a bid for Yahoo (YHOO) that is due by Monday. Oh wait, the deadline has reportedly been pushed out another week to April 18. 
Investors need to research the details of any winning bid to see if Verizon has lost its mind or if a viable plan for the core business of Yahoo exists. Merging Yahoo with AOL doesn't provide much comfort. Verizon is now trading below the 20ema for the first time since the rally started in January. All signs point to the market not welcoming a bid for Yahoo.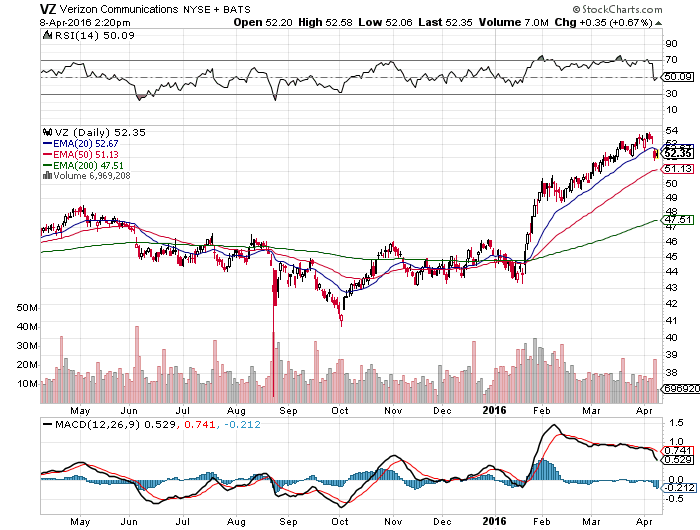 A push out of the deadline suggests to me that Verizon has the winning bid, but Yahoo is hoping for a higher price. Stay tuned for the details whether this weekend or next. 
Disclosure: No position