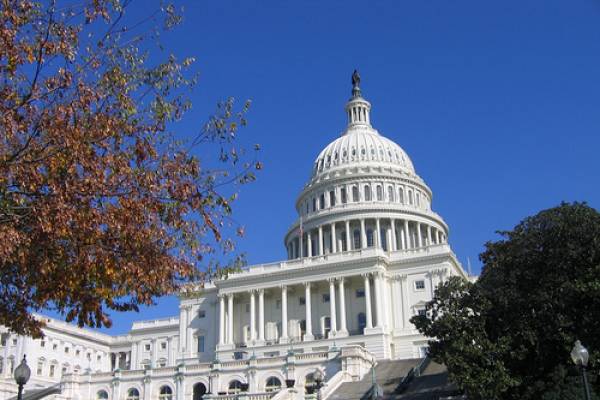 A month of combat in the U.S. Congress over government spending showed signs on Monday of giving way to a Senate deal to reopen shuttered federal agencies and prevent an economically damaging default on federal debt.
Senate Majority Leader Harry Reid, a Democrat, and his Republican counterpart, Mitch McConnell, ended a day of constant talks with optimistic proclamations, as details leaked out of the pact they were negotiating.
"We've made tremendous progress," Reid said at the end of a Senate session during a federal holiday, underscoring the urgency of settling a fiscal crisis that was nearing a Thursday deadline. The U.S. Treasury Department estimates it will reach a $16.7 trillion borrowing limit on October 17.
"We hope that with good fortune ... that perhaps tomorrow will be a bright day," Reid said, hinting at the possible Tuesday announcement of a bipartisan Senate deal.
The full article is here:
http://www.reuters.com/article/2013/10/15/us-usa-fiscal-idUSBRE98N11220131015
Is it possible? Will they achieve agreement today?