2U is a cloud-based platform for nonprofit colleges and universities, provides SaaS solutions. Each year the company is reporting an increase in Weighted-average revenue per closed enrollment. The business model is rather simple: 2U gets the share or commission from the tuition or other fees for different courses.
Key operating metrics, as usual for SaaS, are:
ARPA - actually the company receives its revenue from universities and colleges, but the real driver is the number of unique individuals registered. The number of unique individuals is growing around 20% each year and I suppose it will continue its growth. However, the average revenue per one individual dropped down 4% in 2014 vs 2013. I suppose that this trend will also continue, therefore we will get more individuals with less enrollments (payments for the courses);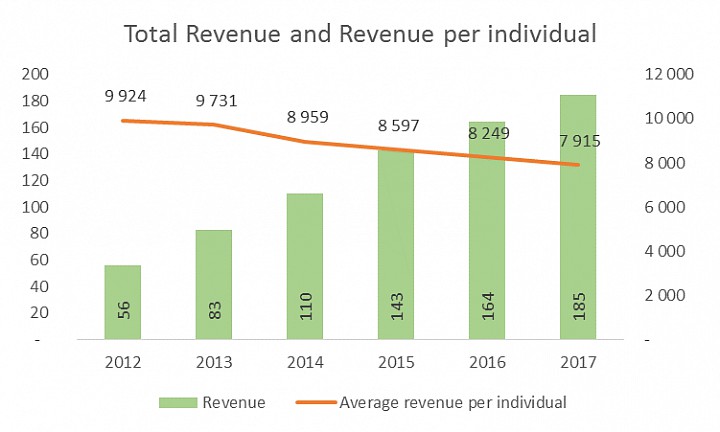 Customer acquisition costs - in this case under the customer I mean registered individual. The company achieved 3.4% decline in customer acquisition cost over the last 3 years. I think that the company is able to continue reducing its costs on marketing and sales;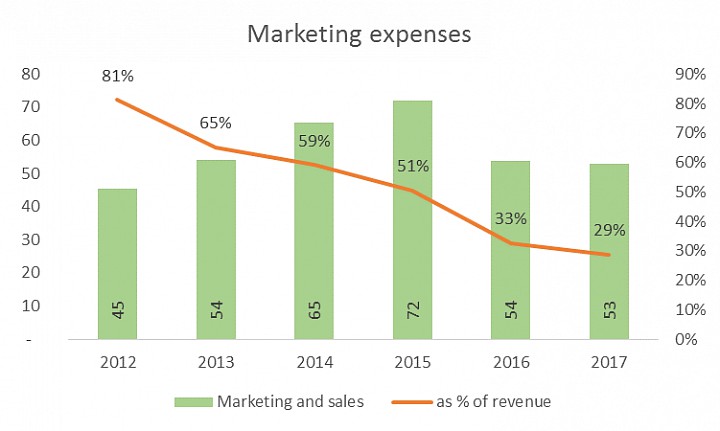 Moreover, the company had a decline in product development and support expenses. I think that 2U has a high potential, because the company is doing the business optimization in a right way. The company will be able to increase its marginality significantly over the next several years.