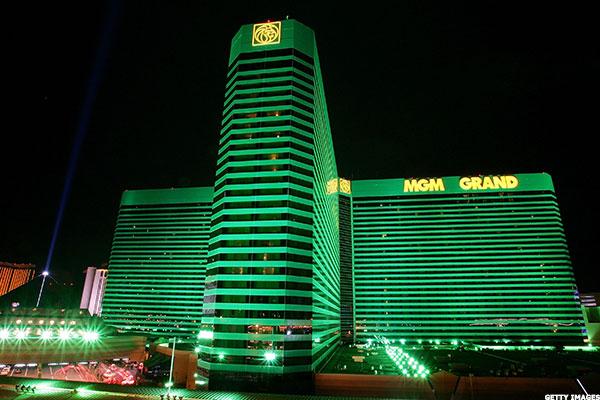 NEW YORK (TheStreet) -- MGM Resorts International (MGM - Get Report) shares are down 0.23% to $21.42 on Thursday morning after the casino resorts operator earlier today posted lower-than-expected revenue for the first quarter of 2016.
For the period ended March 31, the company earned 12 cents a share, beating Wall Street's forecasts of 11 cents a share, but that was down from 33 cents a share it earned in the same quarter last year.
Revenue fell 5.3% year-over-year to $2.24 billion, and was slightly under projections of $2.28 billion.
During the...
More