Over the past few months, I have watched countless films about finance, from movies to documentaries to television programs. My aim: to identify the top 20 films on the basis of both their entertainment value and their educational value. Putting this list together has been a sobering exercise that has led me to an unfortunate yet inescapable truth: If the silver screen is any guide, financial professionals, particularly those working on Wall Street, have had a serious public relations problem since long before the global financial crisis of 2008. Only a single film that made my list, It's a Wonderful Life, depicts a finance professional in a positive light — and that film was released in 1946.
Some might argue that Hollywood has had a hand in creating this negative image, given that media, especially films, "are key arbiters of public opinion, determining which activities, organizations, and people are valued and which are distrusted," as the Harvard Business Review has pointed out. The extent to which the film industry helps create or merely reflects the public's mistrust of finance professionals is debatable. These days, of course, that mistrust is palpable: According to the 2013 Edelman Trust Barometer, only half of respondents said they trusted banks and financial services firms "to do what is right." Meanwhile, in a new Washington Post-ABC News poll released earlier this week, 62% of respondents said that U.S. banks and financial institutions have fallen short in protecting against another global financial crisis. And our own CFA Institute & Edelman Investor Trust Study, published last month, found that just a slim and fragile majority of the 2,100 retail and institutional investors surveyed said they trust investment managers.
What has also struck me about depictions of finance in the movies is how very few films, particularly among the documentaries, suggest how to fix the industry and the financial system — something that CFA Institute is deeply committed to. Nonetheless, the films that make up my top 20 list are enjoyable to watch and often quite informative, offering an insider's perspective on everything from options and futures trading to leveraged buyouts to the slow-motion collapse of a global investment bank.
If I missed one of your favorite finance films, leave me a comment — and let me know what lesson(s) you took away from it. I hope that viewing even just a few of these films can help inform the public conversation and debate that is so sorely needed about both the lessons of history and the future of our industry.
The Finance Professional as Hero

Nothing speaks more plainly to the public's perception of the finance industry than the fact that only one film on this list depicts a finance professional in a positive light. It should be noted, though, that while the hero of this classic film runs a community savings and loan, his arch-nemesis is a banker.
It's a Wonderful Life (1946; drama; 130 minutes; community banking)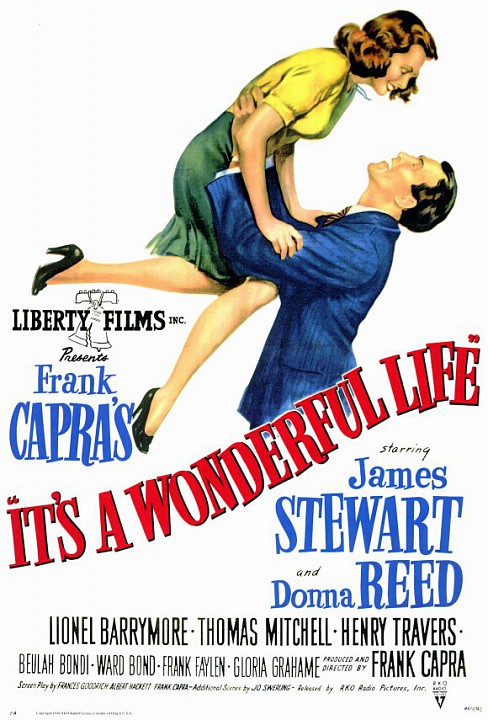 A classic. Released in 1946, the year after World War II formally ended, it is both the oldest and the only black-and-white film on my list. James Stewart plays George Bailey, an all-around honest and lovable guy who manages a community finance operation, the Bailey Building & Loan Association. While in a heated argument with his powerful business rival Henry F. Potter, Bailey explains the ideas that shape his world view and his business ethics: "You're right when you say my father was no businessman. I know that. Why he ever started this cheap, penny-ante building and loan, I'll never know. But neither you nor anyone else can say anything against his character, because his whole life . . . he never once thought of himself. . . . People were human beings to him. But to you, a warped, frustrated old man, they're cattle. Well, in my book, my father died a much richer man than you'll ever be!" Despite Bailey's selflessness and honesty, Bailey Building & Loan has its share of crises — including a bank run — and Bailey is accused of financial fraud. With his financial institution in ruins and his heart broken, Bailey attempts suicide, and some powerful forces are stirred into action. Interestingly, the popularity of this movie prompted prominent economist Laurence Kotlikoff to name his 2010 book Jimmy Stewart Is Dead. Kotlikoff, arguing for the implementation of limited-purpose banking, writes, "Both the good-guy and the bad-guy bankers are working in a regulatory system designed in the 1930s for Bailey Savings & Loan, not for today's world of global finance, exotic financial securities, computerized electronic trading, and enormous trade volume that George Bailey could not begin to fathom."
via cfainstitute.org