While stocks dipped a little into the 10Y Treasury auction, it appears the blistering demand was enough to shatter the illusion of awesomeness and spark a plunge in stocks and crude oil. One thing of note, AAPL bonds have been whacked today (newly issued 2025s down 2 points today to $97.50) and as the auction closed, AAPL also rolled over - which appears the catalyst for the broad weakness.
AAPL bonds are weak...
which weighed on AAPL stock...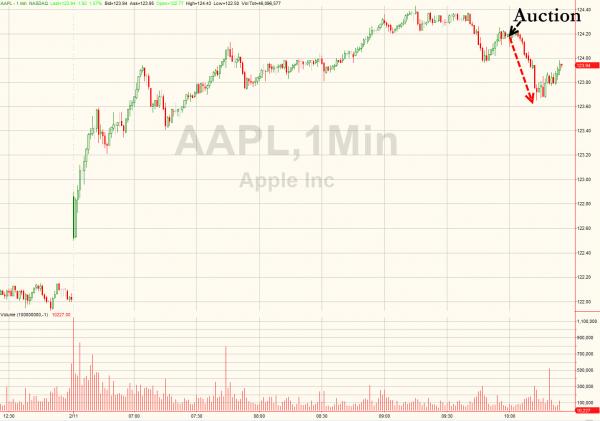 And that has dragged stocks notably lower - giving up gains from yesterdays bounce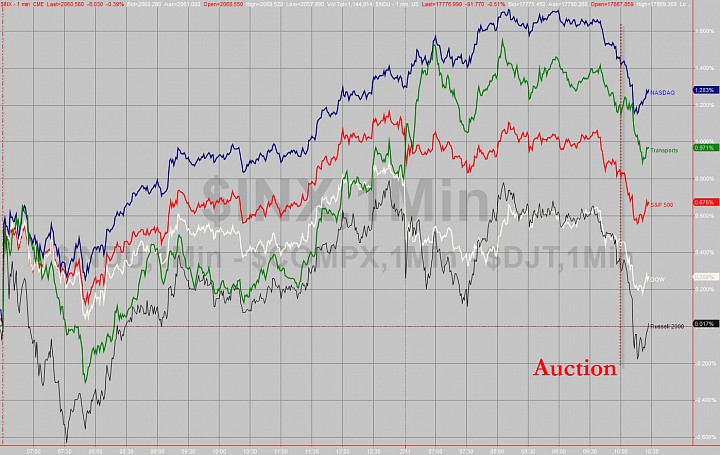 but a bounce back in crude is helping (note the almost perfect 48 and 50 levels tested earlier - very human)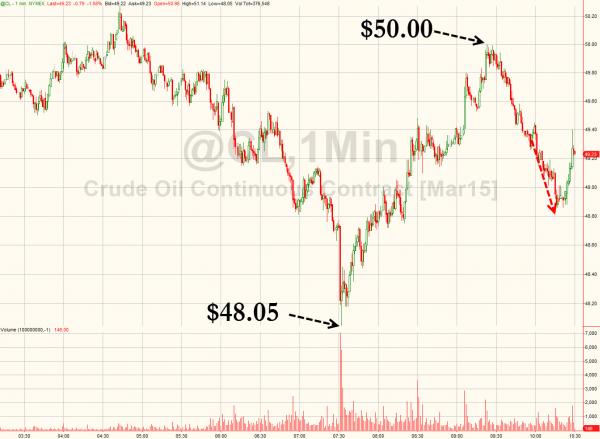 Charts: Bloomberg