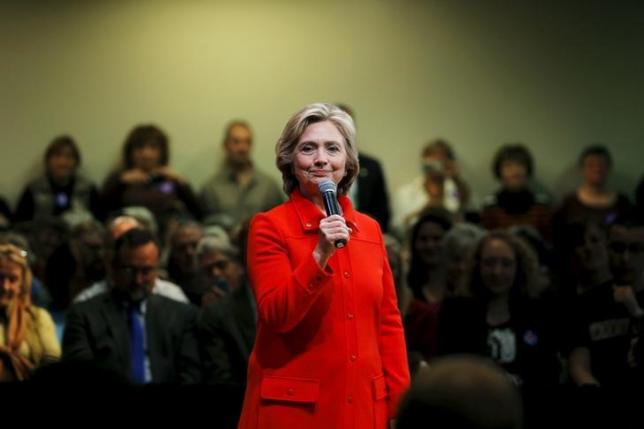 Democratic presidential candidate Hillary Clinton on Monday urged U.S. regulators to determine how to bring lower-cost generic drugs to market more swiftly and combat anticompetitive practices in the pharmaceutical industry.
Clinton's requests to the Food and Drug Administration and the Federal Trade Commission were prompted by what she called the "egregious actions of Turing Pharmaceuticals," according to letters reviewed by Reuters.
The company drew fire from Clinton last month after news reports that it had raised the price of Daraprim, a 62-year-old treatment for a dangerous parasitic infection, to $750 a tablet from $13.50 after acquiring it.
Clinton's criticism sent drug industry stock prices tumbling. Turing Chief Executive Officer Martin Shkreli promised to lower Daraprim's cost to an unspecified price, and Turing is in the midst of a rebranding effort...
More