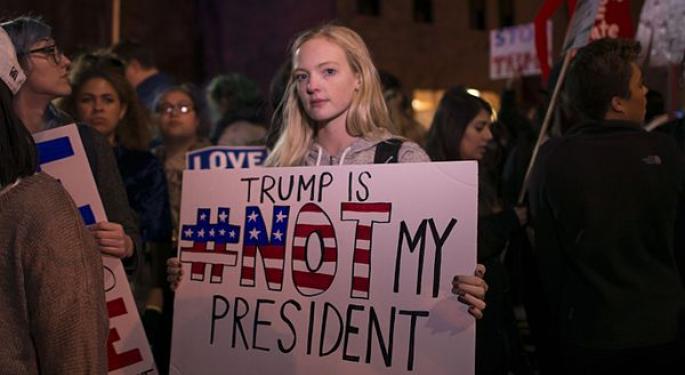 U.S. voters that opposed Donald Trump were so outraged by his victory that the Canadian immigration website crashed on Election Day from the traffic.
Fortunately, investors that believe Trump and his policies are bad news for the U.S. economy can take a slightly less drastic approach and simply invest in Canadian ETFs. Here's a list of some of the top options:
The EWC is by far the most popular Canadian stock ETF with more than 2.0 million in average daily trading volume. The ETF provides exposure to Canadian equities with a heavy focus on mega-cap stocks. Top holdings include Royal Bank of Canada RY, Toronto-Dominion Bank TD and Bank of Nova Scotia BNS.
The ENY provides exposure to a basket of Canadian energy securities. The ETF has exposure to both the Canadian royalty trust market and Canadian oil sands producers.
The HEWC provides investors with exposure to large- and mid-cap Canadian equities. The unique aspect of this ETF is that it is hedged against currency fluctuations between the U.S. dollar and the Canadian dollar.
As its name suggests, the CNDA ETF holds shares of small cap Canadian stocks. Many of these stocks are more of a "pure play" on Canada than those held in the EWC ETF because they have limited international exposure.
The FCAN applies First Trust's AlphaDex trading strategy to the Canadian stock market. The AlphaDex attempts to deliver alpha by allocating funds based on a number of growth and valuation metrics.
The QCAN ETF is a thinly-traded ETF that tracks the MSCI Canada Factor Mix A-Series Capped Index.
Image Credit: By Fibonacci Blue from Minnesota, USA (Protest against Donald Trump) [CC BY 2.0], via Wikimedia Commons
© 2016 Benzinga.com. Benzinga does not provide investment advice. All rights reserved.