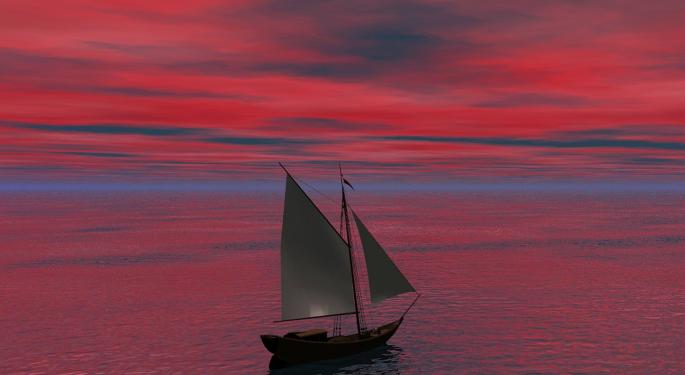 Sothebys BID 0.7% is set to auction a Fauvist painting by Andre Derain, potentially selling for $20 million. The painting is part of Sotheby's giga-week of auctions, totaling over $500 million in artwork.
Bloomberg Pursuits' Art Columnist James Tarmy explained what makes this painting so valuable.
The 1906 painting, titled "Red Sails," is drawn on the basis of Fauvism, a style of painting that emerged in France around the turn of the 20th century. Both Henri Matisse and Derain were the leaders of the Fauvism movement, which lasted only few years.
Tarmy said the size of the painting is 30 inches by 39 inches and the potential price of $20 million implies a cost of $17,000 per square inch.
Tarmy added that the features of the painting include loose brush strokes, and dots of color, "which are extremely vivid."
In addition, the signature is the valuable part in the painting apart from the components that adds the appearance.
"In terms of object, it is a phenomenal valuable thing," Tarmy said.
© 2016 Benzinga.com. Benzinga does not provide investment advice. All rights reserved.