ANGI Weekly Chart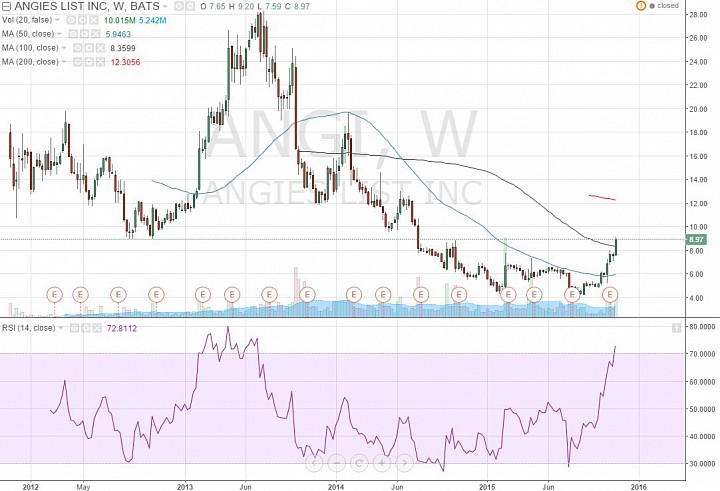 (click to enlarge)
Angie's List Inc. (ANGI) IPOed in 2012 and has been on a roller coaster. After initially falling to 9, it shot up to 28. This may have been a euphoric rise that eventually capitulated, a scenario many IPOs go through. Since that high just above 28 in 2013, it has been sliding, cracking 4.00 in July of this year. In late October, it posted positive earnings and beat estimates for the 4th quarter in a row. 
In the few weeks since the latest earnings report, ANGI has been rallying sharply. Also, note the volume spikes during the bullish weeks. From a technical perspective it looks like price has indeed bottomed, although there could still be downside risk towards 6.00, even in a bullish reversal scenario. 
A very common support/resistance pivot area going all the way back to 2012, is around 12.00, and could be the short to medium-term target going into the end of 2015 and the beginning of 2016. The 200-week simple moving average is also around 12.00, reinforcing this level as possible resistance.