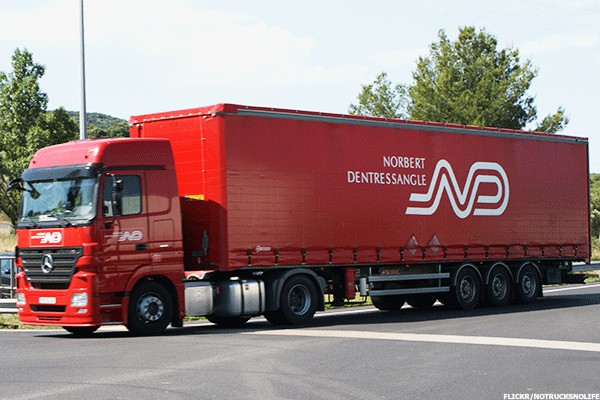 XPO Logistics (XPO) may be unable to extract the cash it needs from its recently acquired French unit or get millions of dollars in tax breaks until it cuts a deal with Elliott Management, the hedge fund run by billionaire activist investor Paul Singer.
XPO made a $3.5 billion bid for French trucking and logistics company Norbert Dentressangle SA in April 2015, only to see Singer's fund begin to acquire a stake that eventually totaled 9% of the outstanding shares. Since then, Elliott has argued that XPO's bid undervalued the French company. Today, about 13% of Norbert's outstanding shares are held by Elliott and other minority investors with the goal of pushing for a higher price.
Because of Elliott's stake, Greenwich, Connecticut-based XPO so far hasn't managed to eliminate all of the company's minority shareholders...
More