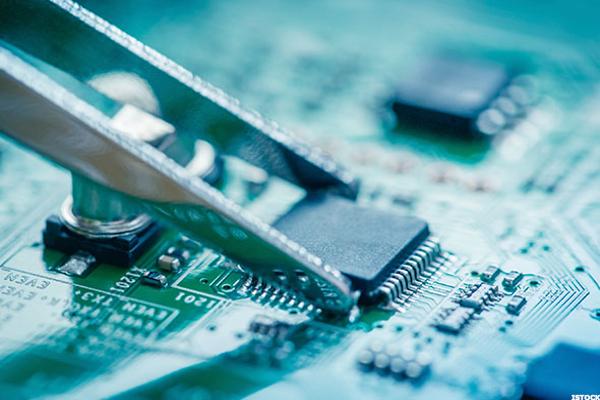 NEW YORK (TheStreet) -- Shares of Applied Materials (AMAT) closed higher by 0.73% to $26.10 on Thursday, as the company announced a $62.68 million equipment sale.
Applied Materials, based in Santa Clara, CA, provides manufacturing equipment and services to semiconductor, display and other related global industries.
The machinery equipment sale comes from Taiwan-based semiconductor company United Microelectronics (ADR), Reuters reports.
Applied Materials stock advanced on Wednesday too, company CEO Gary Dickerson was interviewed by CNBC about its growth. The CEO said the company was entering a "really exciting...
More