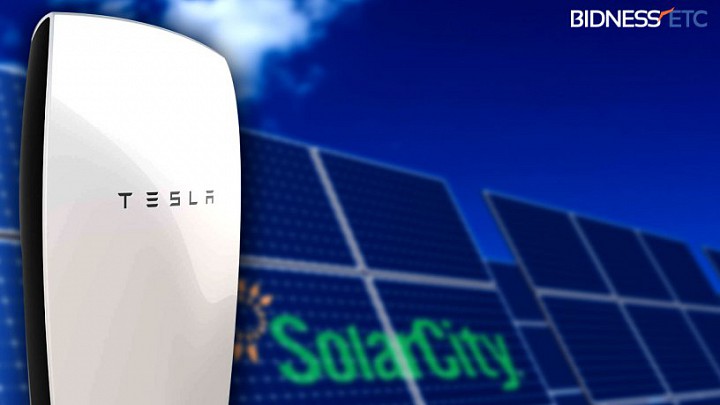 Tesla Motors said it would buy solar panel installer SolarCity for $2.6 billion in shares to form a one-stop clean energy shop.
Tesla Chief Executive Elon Musk is also chairman and a major shareholder SolarCity. The combined entity will offer consumers solar panels, home battery storage systems and electric cars under a single brand.
SolarCity stockholders will receive 0.110 Tesla common shares per SolarCity share, valuing SolarCity common stock at $25.37 per share based on the 5-day volume weighted average price of Tesla shares as of Friday. Shares of SolarCity closed on Friday at $26.70.
The deal included a so-called go-shop provision that runs through September 14, 2016, which will allow SolarCity to continue to solicit offers from other potential buyers for a short period of time following its signing.
Combining the clean energy car maker with the solar panel installer is a major part of billionaire Elon Musk's strategy, who earlier in July unveiled his master plan "part deux" that calls for the combined company to offer consumers a single source of hardware to power a low-carbon lifestyle.
While Musk is chief executive of Tesla, chairman of SolarCity and the biggest shareholder in both companies, a merger agreement was not certain because SolarCity had formed a special committee to review Tesla's offer independent of the influence of Musk and other executives close to him.
How this deal will influence Tesla Motor's business?  What do you think? What is your price target for the company's stock?