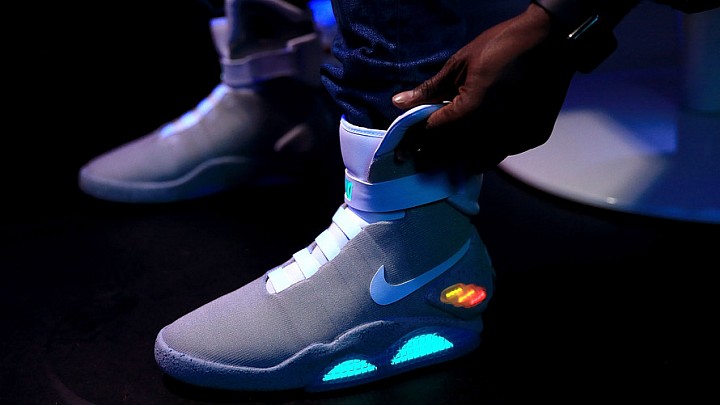 Great Scott! Nike's "Back to the Future II"-inspired, self-tying sneakers are finally in the hands of a very small group of ridiculously lucky fans who have already taken to social media to share their unboxing videos.
In one video, new owner Christopher Jones takes his new Nike Mags right out of the box and slips them on like it's no big deal.
Jones was putting his feet into an extremely rare piece of sneaker history. Nike NKE, -1.77% only produced 89 pairs of the self-lacing Nike Mag shoes (Jones has pair No. 60) and fans had to pay $10 to enter a raffle to win one of the available pairs of shoes. All proceeds from the raffle...
More