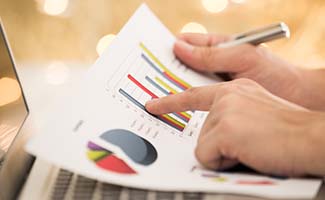 We recently updated our valuation for Micron Technology ( MU ) by approximately 60%, and our current price estimate for the company is $24. In the last 6 months, Micron's stock price has risen by more than 60% mainly driven by a significant improvement in industry dynamics, increasing price stability (especially DRAM), and Micron's progress on its cost cutting initiative. While the improving demand-supply scenario has driven top line growth, price stability combined with the company's cost cutting initiative has given a significant boost to Micron's bottom line. In the first six months of fiscal 2017, Micron's revenue has increased by 37%, while its net income has risen by a staggering 885%, compared to the same period last year. Micron reported losses for three out of the four quarters in fiscal 2016, and regained profitability in Q1 2017.
Based on recent developments, we have increased our valuation for Micron's DRAM and NAND businesses by nearly 60%. Major changes that impact our valuation are listed below -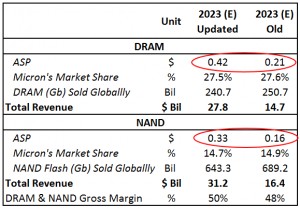 Note -As a % of revenue or gross profit, our...
More