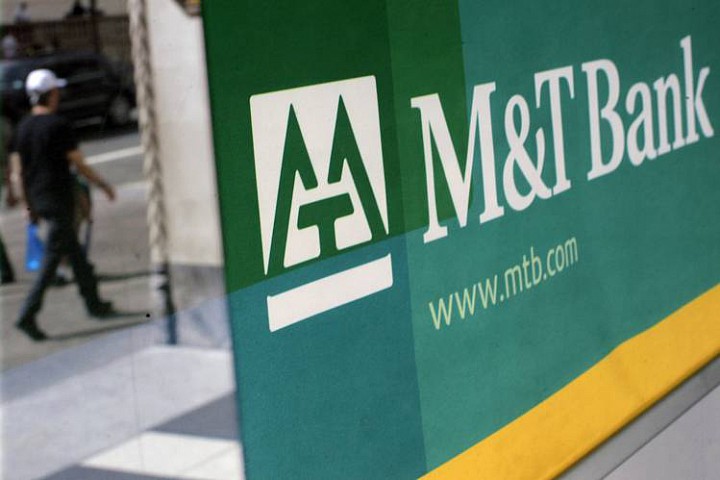 The U.S. banking regulator approved the merger of the two banks Wednesday, clearing the biggest hurdle for a tie-up that was initially valued at $3.7 billion but has since swelled in value due to a rise in M&T's stock.
It is the longest delay ever for a U.S. deal valued at more than $1 billion, according to Dealogic, a three-year wait that chilled other banks' appetite for deal making even as it boomed elsewhere.
Mergers may now pick up. The need to cut costs remains acute in an industry still dealing with profit-sapping low interest rates, while competition is rising from online lenders and regulatory costs remain high.
In addition, the Fed included in its 40-page approval order an unusual disclaimer that the long review reflected compliance issues at M&T and won't be part of its normal playbook.
"The Board took the highly unusual step of permitting the case to pend while M&T addressed its weaknesses," the Fed said in a footnote to the order. "The Board does not expect to take such action in future cases."
Instead, the Fed said, banks with compliance issues will be expected to withdraw their merger applications until they are resolved.
Guggenheim analyst Jaret Seiberg said in a note that the new guidance provides more clarity, "a road map on how to ensure a deal can secure Federal Reserve approval."
H. Rodgin Cohen, senior chairman at law firm Sullivan & Cromwell and an adviser to Hudson City, said the deal approval was unlikely to open the floodgates for more mergers since banks will continue to expect tough regulatory scrutiny. Still, he added, "the Fed has made it clear in its order that this [delay] will be forever unique."
Hudson City shares rose more than 7% Wednesday, while M&T shares rose 1.5%...
More