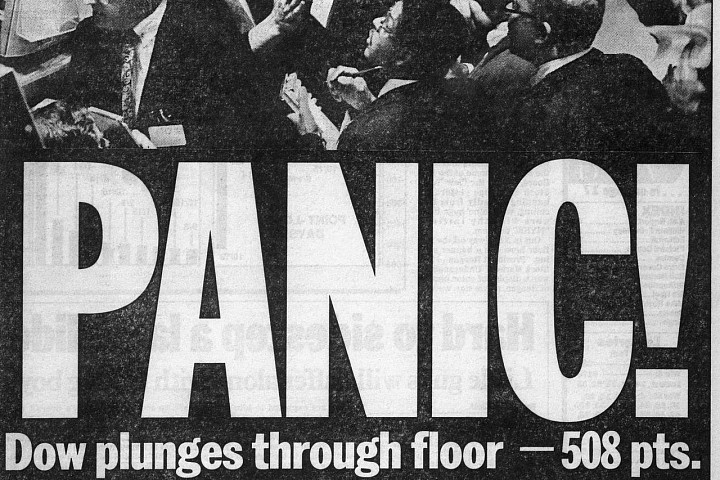 Where's our Apple?
Last week I told you it would take an AAPL (earnings) a day to keep the Dow over 22,000 and this week we've been faltering at that line and, while it's not yet time to panic, the Apple tree is looking a little picked over at this point. With the Dow at 22,000, a 2.5% correction would send us down 550 point and we haven't had a WEEK like that since May (16th, just after earnings – lining up with next Wednesday) , when the Dow fall from 21,000 to 20,600 as earnings wound down.
Traders are herd animals and easily spooked and the Dow hasn't given up a full 500 since last July and the two times before that we had big corrections were 2,500-point drops – in Aug of 2015 and again in July, both times falling from around 18,000 to 15,500. But hey, this time is different, right? Now we're at 22,000 and we haven't had a proper consolidation since November – it's the new normal, right? Right???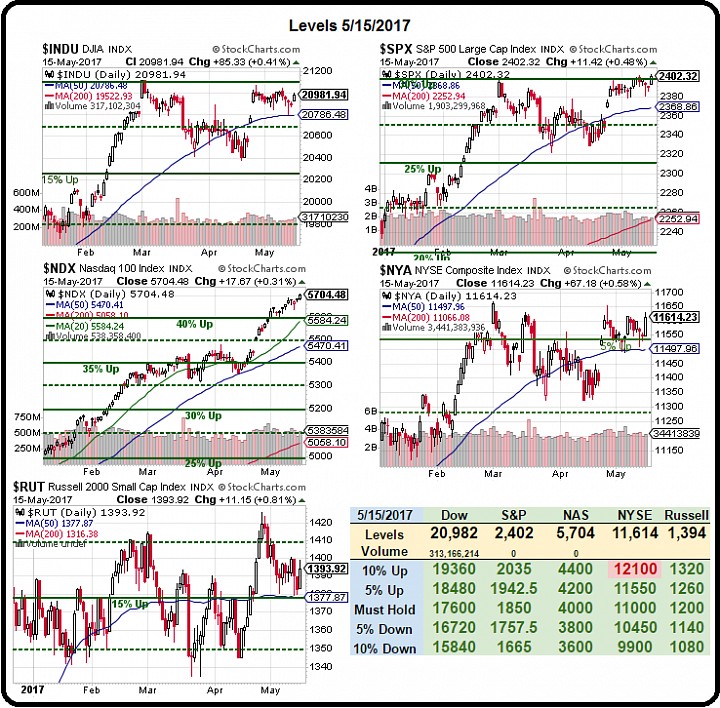 Back on May 16th, the title of our morning report was "Toppy Tuesday – S&P 2,400 – Again" and I was skeptical, as I had been all month, that the market would hit such a milestone without at least a minor (2.5%) pullback – as dictated by our fabulous 5% Rule™. We were shorting the indexes at the time because I felt that AAPL was boosting the markets too much and the rest were actually weakening, saying:
It seems like every Tuesday I have to point out that Mondays are meaningless and, so far, we've made good money shorting the S&P Futures (/ES) at 2,400 as well as Dow (/YM) 21,000 and Russell (/TF) 1,400 but the Nasdaq (/NQ), now 5,708 keeps going up and up, which is no surprise with Apple (AAPL) at $156 – up 10% since April 25th and AAPL is 15% of the Nasdaq by itself.

That adds 1.5% to the Nasdaq and the rest of the Nasdaq's 3% move came from the Dollar
Provided courtesy of Phil's Stock World.