The USD/CAD seems to have broken a 2-week consolidation that was in the form of a falling channel. However, this week's price action is showing that in the medium term (since February), the market remains in consolidation mode, and is coiling as it makes lower highs and higher lows.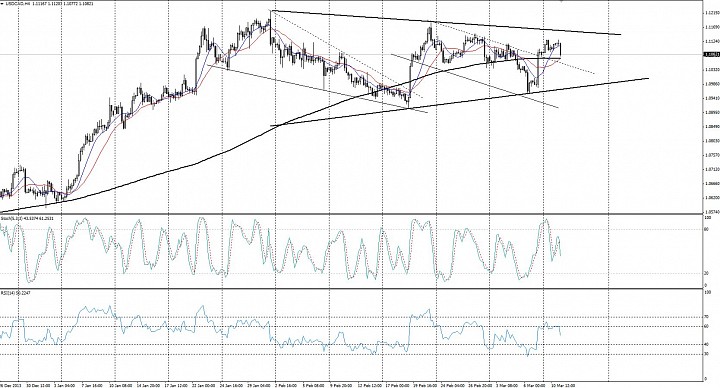 (USD/CAD 4H chart)

In fact the 4H RSI is showing that the market is not being able to shake off the bearish momentum from the last 2 week's of price action. 

To me, the USD/CAD is still bullish in the higher time-frame, and a dip to 1.10 will have me considering a buy. Let's see if this dip will develop after some bearish price action to start the week.