The continued melt-up I stock market hurt the bearish bets against resource stocks. 
Here is the strategy: Bottom fishing for value.
The view to avoid Kinder Morgan (KMI), avoiding gold like Harmony Gold (HMY), and First Majestic Silver (AG) will only play out if oil, gold, and silver prices pull back.
In the biotech sector, Sarepta Therapeutics'' (SRPT) faces resistance at current levels ($21.33/shr). Since July 11, SRPT's sell idea has a +15.3 percent ROI.
<!== INSTRUMENT %% %60% ==!>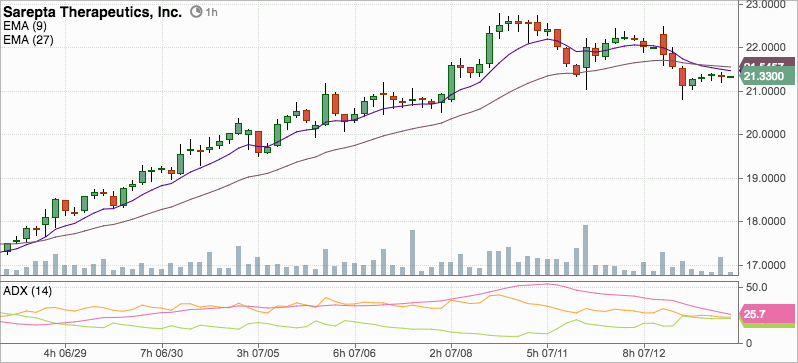 The bullish calls for Himax Technologies (HIMX) and Garmin (GRMN) is due partly to luck. Garmin's stock pays a healthy dividend and is cheap. AR/VR awareness improved after Nintendo's Pokemon, which it licensed to Nianic, Inc.Do your homework here. Nintendo will only get license revenue from the success of Pokemon Go. Still, Himax benefits from the game's hype.
VR/AR will eventually take off. Conservatively speaking, first generation devices may not sell very well.
The Micro-cap value stock strategy has a few outperformers worth highlighting. Glu Mobile (GLUU) – bullish – has a +27.8% ROI. Avoiding Legacy Reserves (LGCY) and Vivint Solar (VSLR) netted +48.8% ROI and 48.50% ROI, respectively.
Follow this author by joining this group.