Today's most anticipated earnings report was Facebook, and moments ago the social network reported Q3 results which confirmed that while the American middle class is increasingly unable to find work, it has a lot of free time to spend on their Facebook account. To wit:
Q3 EPS of $0.57, Exp. $0.52, an increase of 33% from a year ago
Q3 Revenue of $4.50 billion, Exp. $4.37 billion, an increase of 41% from $3.2 billion Y/Y
Q3 mobile advertising revenue: 78% of total, in line with expectations, and up from 66% a year ago.
Q3 Daily Active Users: 1.01 billion, Exp. 995 million, and an increase of 17% Y/Y
Q3 Monthly Active Users: 1.55 billion, Exp. 1.52 billion, and an increase of 14% Y/Y
Q3 Mobille MAUs: 1.39 billion, an increase of 23% Y/Y
In other words, a beat on every metric.
Here is the quarter in charts:
DAUs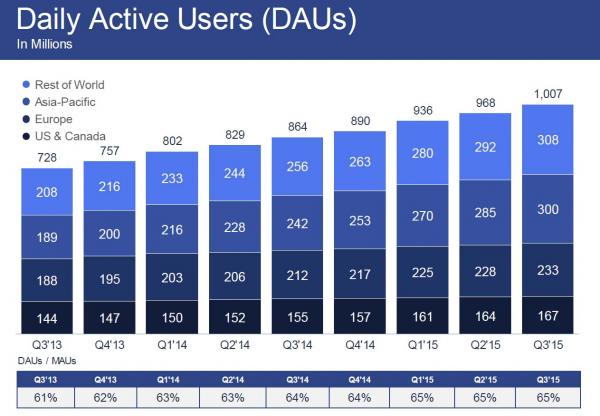 Mobile DAUs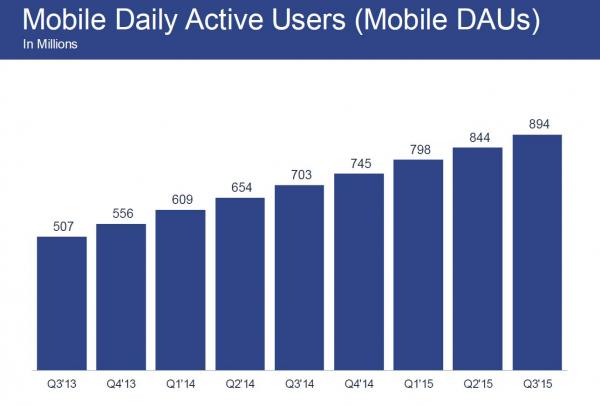 MAUs by region: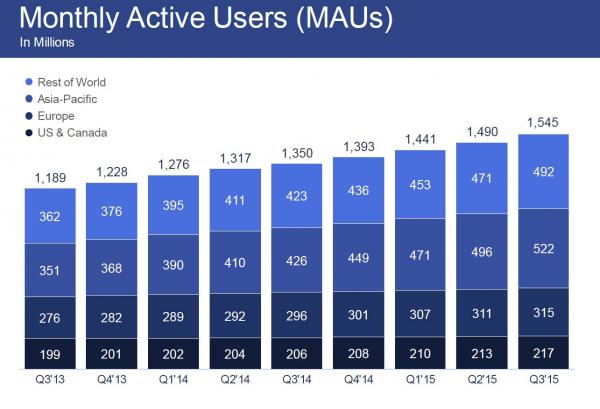 Revenue by Geography: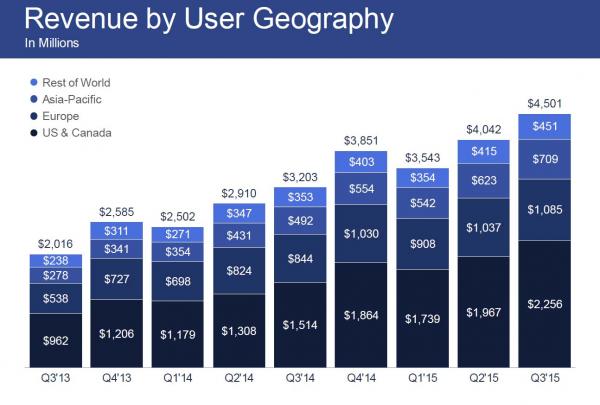 ARPU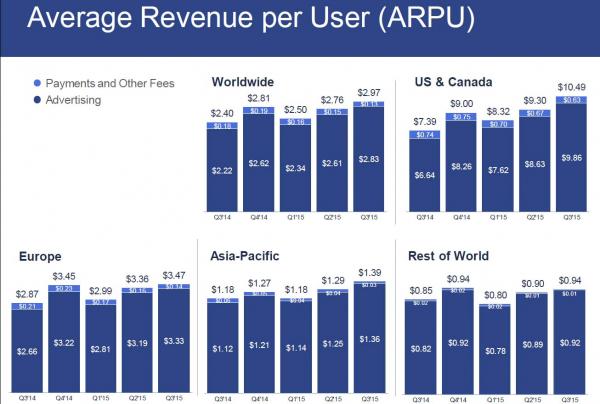 EPS: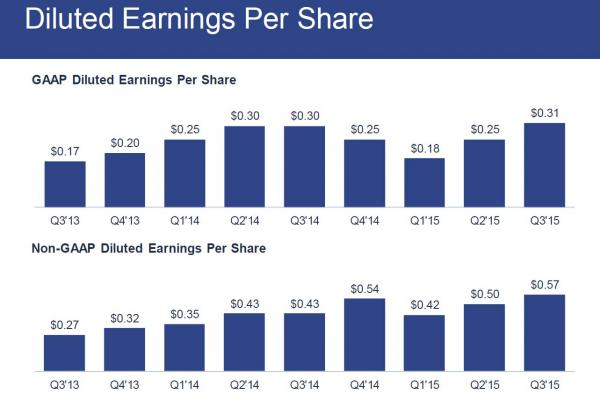 The stock jumped over 3% after hours, and at last check was trading well above its all time high of $105.