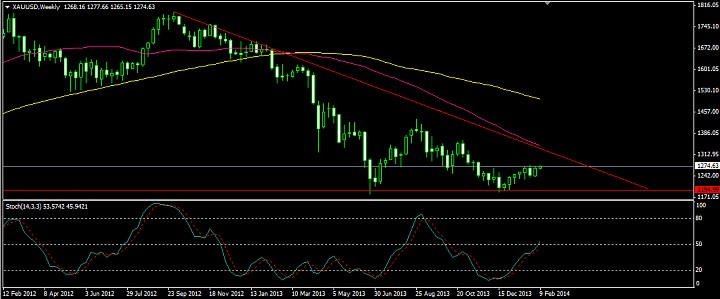 Gold (XAU/USD) has always been unpredictable, but still it is advisable to trade on the basis of some sort of analysis. The double bottom as shown in the weekly XAU/USD chart above is technically acting as a strong support.
The pair moved above this support level. However for the long-term the trend seems bearish. The pair should breakout from this support level once it reaches the apex of the descending triangle on the chart.
We could potentially see some significant movement tomorrow after the new Fed Chairperson Janet Yellen delivers her first testimony. Everyone expects Yellen to be dovish and that would be positive for XAU/USD so we may see a surge tomorrow around 10 AM EST.