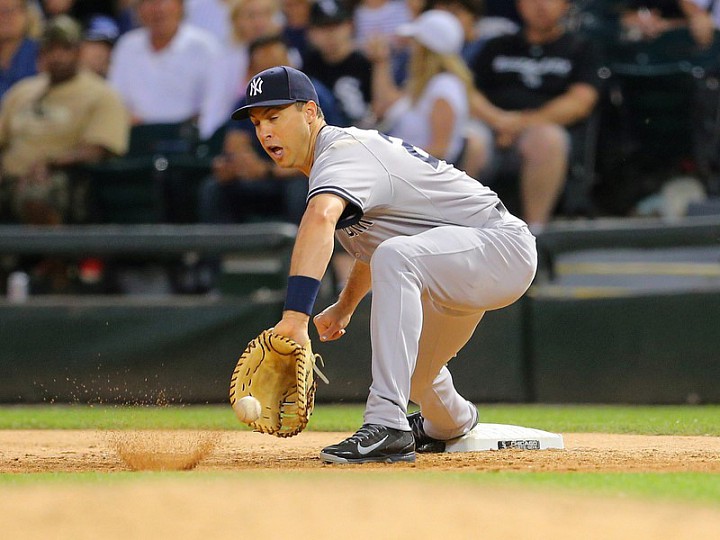 (The Sports Xchange) - Mark Teixeira smacked two long home runs to center field for six RBIs, including a grand slam in the second inning, as the New York Yankees pounded out 18 hits in a 13-6 victory against the Chicago White Sox on Friday.
Right fielder Carlos Beltran and infielder Brendan Ryan also finished with three hits, while four other Yankees had multi-hit games.
Rookie left-hander Carlos Rodon (4-4) took the loss after allowing eight earned runs on eight hits in three-plus innings.
Right-hander Nathan Eovaldi (11-2) earned the...
More