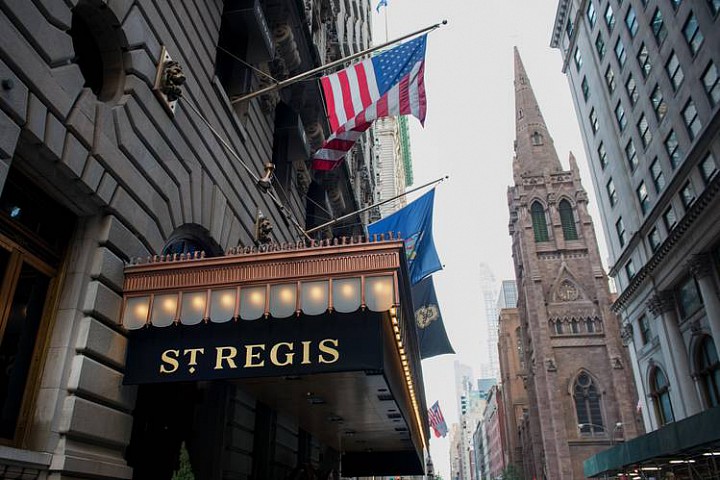 At least three big Chinese companies are competing to win Beijing's approval to bid for Starwood Hotels & Resorts Worldwide Inc., HOT 9.18 % according to people with knowledge of the discussions, setting the stage for what could be the largest-ever Chinese takeover of a U.S. company.
Given the potential size of the deal, the Chinese government wants only one domestic company to make a bid, the people said, so that Chinese companies don't drive up the price by bidding against one another. Beijing is expected in the next few weeks to make its selection.
Starwood has been running a strategic review process for months and listening to merger bids from companies around the globe, said people familiar with the process. A Starwood spokeswoman declined to comment.
The Stamford, Conn., hotel operator controls brands like Westin, W Hotels and St. Regis and has more than 1,200 properties worldwide. In April, Starwood's board indicated it would be open to a sale amid concerns it wasn't growing as fast as rival hotel operators.
It isn't clear how much the Chinese companies might be willing to pay for Starwood, but people familiar with the discussions said any bid would come at a premium to Starwood's current market value of about $12 billion.
That would represent the largest-ever acquisition of a U.S. company by a Chinese entity, according to data tracker Dealogic. In 2007, CIC paid $5.6 billion for a 9.9% stake in Morgan Stanley, currently the largest dollar investment from China in a U.S. company.
A spokesman for Jin Jiang, which has four publicly listed subsidiaries, said "at the moment, the listed part of the company has no intention to acquire Starwood." He declined to comment further. A spokeswoman for HNA said she has "no relevant information." A representative of CIC didn't respond to a request for comment.
The talks over Starwood are the latest sign of Chinese companies' global ambitions in the U.S. hospitality sector. Anbang Insurance Group Co. this year paid nearly $2 billion for the Waldorf Astoria hotel on New York's Park Avenue, a record sales price for a U.S. hotel. Another Chinese insurer paid about $230 million, or the equivalent, or more than $2 million a room for New York's Baccarat Hotel. BCRA -2.37 % That price was an all-time high on a per-room basis.
Beijing...
More