The DTEK50 continues the security theme of its pricey predecessor, the Priv, but it comes with a much lower $300 price tag. It is also missing the thing that used to define BlackBerry hardware: the physical keyboard.
In fact, BlackBerry didn't actually design the phone. The DTEK50 is essentially a rebranded Idol 4 by TCL, marketed under the Alcatel ALU -0.29 % brand. BlackBerry brought in the software and tweaked some of the internal hardware to its specifications.
The DTEK50 bears little resemblance to the BlackBerrys of yore, and could be seen as yet another attempt to regain a piece of the company's former glory (and market share). But BlackBerry says it is one of the most secure Android phones you can buy, and I found that it gives great bang for your buck, if you don't mind some of its cost-related shortcomings.
Security & Privacy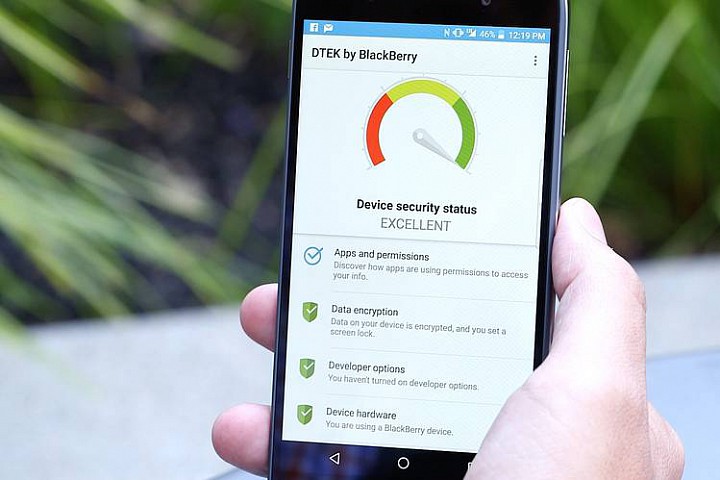 Like last year's impressive BlackBerry Priv, which sells for $500, there are a couple key security features here. The DTEK50 encrypts data stored in the phone's memory. If your phone is lost, your conversations and data are protected from malware and hackers. The DTEK50 also has chip-level security that ensures you are running a safe and untampered version of Android. (If it detects some nastiness upon startup, the phone just won't fully boot.)
On the privacy side, the DTEK app rates your security status...
More