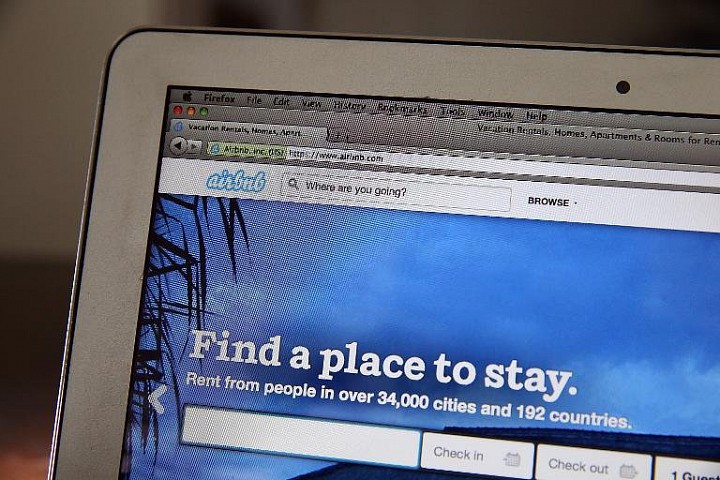 Airbnb is a website for people to rent out lodging . It has over 800,000 listings in 33,000 cities and 192 countries, now the Airnb is allowing Americans travellers to book lodging in Cuba which will start from Thursday. However For a half-century, the U.S. trade embargo has blocked such type of businesses to enter in the Cuban market. The Obama administration In January loosened a number of restrictions to U.S. business in an effort to encourage the growth of the island's small private sector. According to Airbnb research in cuba there are more than 1000 properties across the island with 40 percent in Havana and rest in tourist destinations. Cuba has vast network of thousand of private owned houses and rooms for tourists
Kay Kuehne, regional director for Airbnb said "We believe that Cuba could become one of Airbnb's biggest markets in Latin America,". Kuehne also said Airbnb's plans had been welcomed by Cuban and U.S. authorities.Airbnb's massive expansion into Cuba represents the first move by a major American company to catch the opportunities presented by the both.
In February, New Jersey-based IDT Corp. and Cuban state telecoms firm ETECSA agreed to connect phone calls from the United States directly to Cuba. Previously, they have to rout it through third countries such as Italy and Spain. Netflix and Master Card has also unblocked there services in Cuba.
This services are provided to US only by Airbnb the non us person cannot use these services for a time.
The owner of Cuba Educational Travel Collin Laverty said the home owners are already investing in amenities line central air conditioning and improve water pressure in order to charge more the then the basic charge.