The CAD/JPY is now in its 4th week of declines, spanning all of 2014, and out of the major commodity currencies that I follow (AUD, NZD, CAD) seems poised to extend its falls.
Let's have a look at this pair from a weekly perspective: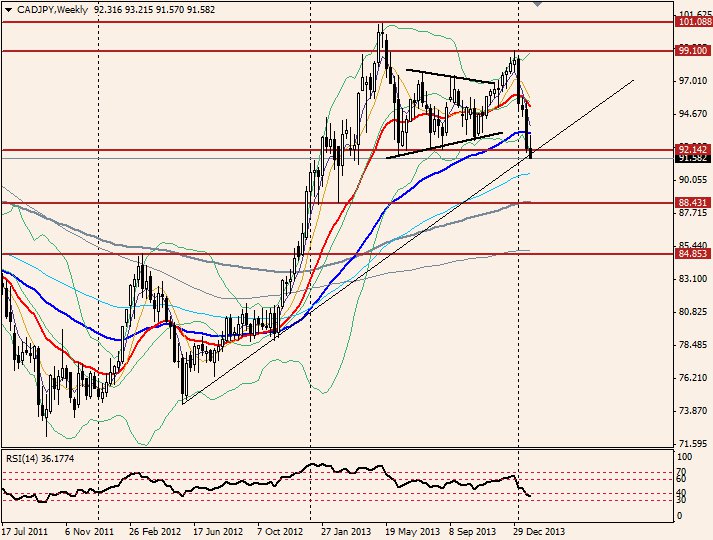 Now, its not often that a run goes for 840 pips the way this pair has gone from the 99 level down to 91.60, and then continues in a straight shot, so there's some caution to get out of the way early on. But still, with risk sentiment shaky, moves can extend a while before reversing or pausing.

What's interesting to note here is that the pair has pushed below the consolidation range it was stuck in throughout the middle of 2013. 
The pair is also testing a long term upward sloping support trendline, which it looks set to break in this week's trading.

That break would open the door for the pair to tests its 2013 lows near 88.50.

The macro situation continues to be difficult for Canada, as the Bank of Canada said its next move will be data dependent - and therefore a cut in rates is on the table.

So for the time being, my bias is to sell rallies in this pair when they come as long as Canadian data is weak, and the general sense of risk sentiment is weak.