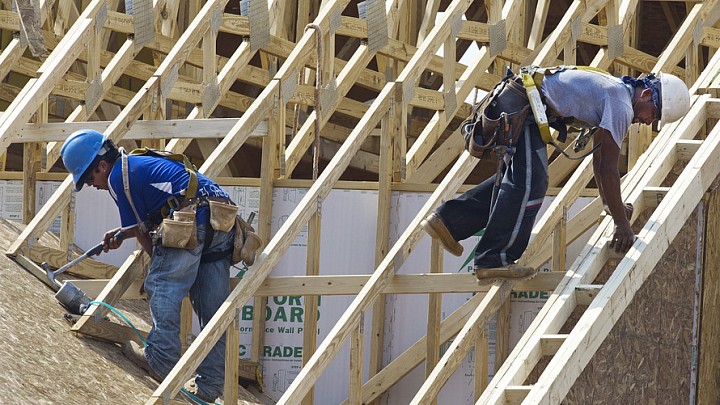 The numbers: Sales of newly-constructed homes surged to the strongest pace in a decade in September as robust demand buoyed builders.
New-home sales ran at a 667,000 annual pace, the Commerce Department said Wednesday. That was a 18.9% increase compared to August, and a 17% increase compared to a year ago. Economists surveyed by MarketWatch had forecast a 555,000 annual pace.
Also read: Low supply, high prices still keeping a lid on sales of existing U.S. homes
What happened: Sales rebounded after a storm-soaked August, the government said. They were up strongly in every region, including in the South, which was battered by hurricanes.
In September, the median sale price was $319,700, compared to $314,700 a year ago. At the current sales pace, it would take 5 months to exhaust all available supply. More homes are crucial for a market starved for inventory.
The big picture: Because the government's monthly reports on new-home sales are based on small samples of data, they often undergo extensive revisions. Many economists find it more useful to look at trends spanning several months for a better picture on the market. For the year to date, sales are 8.6% higher compared to the same period last year.
Market reaction: U.S. stocks DJIA, -0.24% , and even an exchange-traded fund of home XHB, -0.77% fell on Wednesday. But both have advanced strongly this year, with the SPPD S&P Homebuilders ETF up nearly 21%.
More