KNOXVILLE, Tenn., Nov. 9, 2017 /PRNewswire/ -- Regal Entertainment Group, a leading motion picture exhibitor owning and operating one of the largest theatre circuits in the United States, has received the prestigious Great Place to Work® certification. This distinguished award recognizes Regal's ongoing ability to provide an outstanding workplace for its team, as the company claims its third certification. Independent analysts survey employees nationwide, and select top-performing companies, repeatedly recognizing Regal's standout results.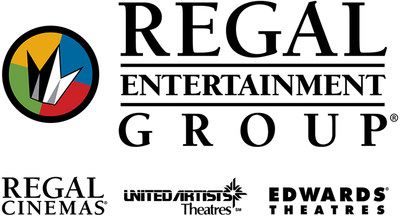 "We are proud to see such positive feedback from our team members, and know that this certification is possible thanks to their dedication and effort," said Randy Smith, Chief Administrative Officer & Counsel at Regal Entertainment Group. "An amazing business performance starts with an amazing team, and we continue to be the only movie exhibitor to receive this certification, thanks to our team who cares so much for Regal."
Regal Entertainment Group employees completed over 763 surveys, resulting in a 90 percent confidence level. Anonymous survey results showed remarkable satisfaction levels from employees, recognizing Regal's star status in categories like "great atmosphere," "great communication," and "great bosses." A summary of these ratings can be found at http://reviews.greatplacetowork.com/regal-entertainment-group.
"We applaud Regal Entertainment Group for seeking certification and releasing its employees' feedback," said Kim Peters, Executive Vice President of Great Place to Work's Certification Program. "These ratings measure its capacity to earn its own employees' trust and create a great workplace - critical metrics that anyone considering working for or doing business with Regal Entertainment Group should take into account as an indicator of high performance."
Regal's impressive survey metrics indicate high performance in employee engagement and workplace satisfaction. The organization will continue to monitor employee feedback moving forward, in an effort to meet its team's needs and promote strong business performance.
About Regal Entertainment Group:
Regal Entertainment Group (RGC) operates one of the largest and most geographically diverse theatre circuits in the United States, consisting of 7,315 screens in 561 theatres in 43 states along with Guam, Saipan, American Samoa and the District of Columbia as of September 30, 2017. The Company operates theatres in 48 of the top 50 U.S. designated market areas. We believe that the size, reach and quality of the Company's theatre circuit not only provide its patrons with a convenient and enjoyable movie-going experience, but is also an exceptional platform to realize economies of scale in theatre operations. Additional information is available on the Company's website at www.REGmovies.com .
Additional information is available on the Company's website at www.REGmovies.com.
About Great Place to Work®:
Great Place to Work® is the global authority on high-trust, high-performance workplace cultures. Through proprietary assessment tools, advisory services, and certification programs, including Best Workplaces lists and workplace reviews, Great Place to Work® provides the benchmarks, framework, and expertise needed to create, sustain, and recognize outstanding workplace cultures. In the United States, Great Place to Work® produces the annual Fortune "100 Best Companies to Work For®" list and a series of Great Place to Work® Best Workplaces lists including lists for Millennials, Women, Diversity, Small and Medium Companies and over a half dozen different industry lists.
More