The market is definitely getting long in the tooth, but it just won't quit. Here are four more momentum stocks to watch.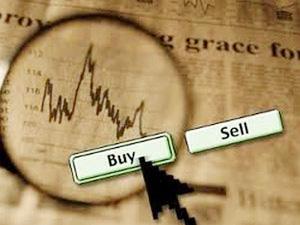 Bristol-Myers Squibb
Bristol-Myers Squibb Company BMY, +0.19% has been in a flag pattern since its run-up a month ago. While it may not be done consolidating, it is pushing the upper end of the flag. It traded 6.7 million shares on Tuesday, and, while up just 27 cents to 58.70, it looks set up to make a move here.


Integrated Device Technology
Integrated Device Technology Inc. IDTI, -0.53% popped 82 cents, or 4.76%, to 17.85 on Tuesday on 3.2 million shares. The recent pullback held channel and lateral support, and now the stock is popping. The highs over the last week or so were 18.35, and Tuesday's high was 18.31. If it can get up through this area, you may see this stock run some more. The eventual target is in the 21.00 range.
Maxwell Technologies
Maxwell Technologies Inc. MXWL, -7.38% was up another 59 cents, or 5.5%, to 11.24 on Tuesday on 558,800 shares. It needs more volume than that, but it looks like it's trying to emerge. There are multiple-session tops up around the 11.50-11.65 zone. If it can get through that, it can start heading up toward my next target at 14.50 area.
NewLink Genetics
NewLink Genetics Corporation NLNK, -1.99% after pulling back in a couple-week wedge, snapped back on Tuesday, up 1.75, or 5.6%, to 32.66 on 880,200 shares traded. That's not spectacular volume, but the technicals look like they're about to turn around. Moving averages and price support have held, and this would be the logical place for this to take off. The first target is 35.00-35.50, the second target 38.50-39.00. Ultimately, I'm looking for a big move to retest the highs in the low 40.00s.
marketwatch


Jan 14Mar 14May 14Jul 14Sep 14NovMaxwell Technologies Inc. MXWL, -7.38%