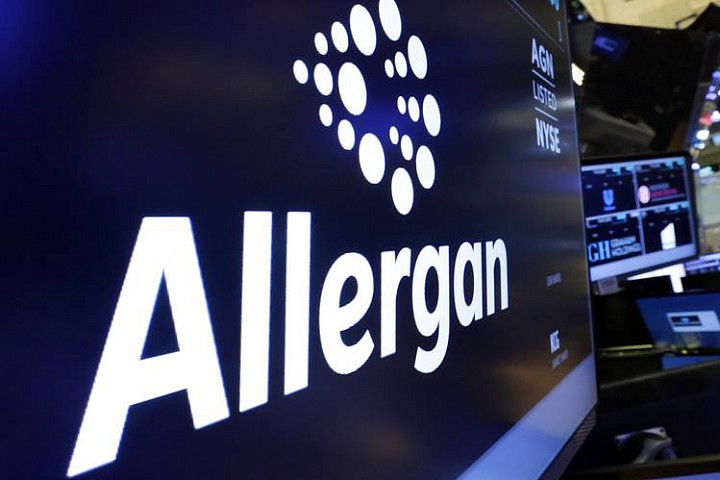 Pfizer Inc. PFE 2.08 % has decided to kill its planned $150 billion takeover of Allergan PLC, after the Obama administration took aim at a deal that would have moved the biggest drug company in the U.S. to Ireland to lower its taxes, according to people familiar with the matter.
The companies are expected to announce the deal's termination as early as Wednesday morning, after Pfizer's board voted Tuesday to halt the combination and the New York-based pharmaceutical company then notified Dublin-based Allergan, the people said.
Pfizer will pay Allergan a small breakup fee, the people said. The merger agreement called for a fee covering Allergan's integration-planning expenses of up to $400 million in the event that tax-rule changes rendered the deal unworkable.
Late Tuesday, the sides were still working out how much the planning had cost Allergan, but it is expected to be much less than the full $400 million, one of the people said.
The breakup fee is relatively small, especially given Pfizer's market value of some $200 billion.
The decision to walk-away is the latest setback in Pfizer's long-running efforts to overcome what Chief Executive Ian Read has said was the company's competitive disadvantage with foreign rivals that faced significantly lower tax bills.
In 2014, Pfizer had tried but failed to buy British drugmaker AstraZeneca PLC. Afterward, it looked for a new partner, before finally reaching terms with Allergan.
By combining with Ireland-based Allergan, Pfizer could not only cut its tax rate but also get access to the billions of dollars in revenue it was keeping overseas in order to avoid paying U.S. taxes on top of the taxes it had already paid in foreign countries.
The combination also had nontax benefits for Pfizer, including access to Allergan's portfolio of strongly growing products like antiwrinkle treatment Botox, dry-eye treatment Restasis and new irritable-bowel drug Linzess.
A combination also might have paved the way for Pfizer to shed its collection of cash-generating but older slower-growth drugs.
Yet even without Allergan, Pfizer has started to increase sales, after overcoming generic competition to big sellers like cholesterol fighter Lipitor.
Sales of its new breast-cancer drug Ibrance have started strongly. And the company has a new kind of cholesterol drug in development, which analysts say would compete in a lucrative market.
Neither Pfizer nor Allergan had done extensive planning for a combination, with Allergan more focused on completing a deal to sell its generic drugs business to Teva Pharmaceutical Industries Ltd., according to one of the people familiar with the situation.
If the Teva deal is completed, Allergan will have eliminated its debt accumulated with deals like its...
More