It's January 1, 2018. A New Year. Markets are closed today so here are the moves for Tuesday:
Keep the faith on Micron $MU.
$MU
, Micron Technology, Inc. / H1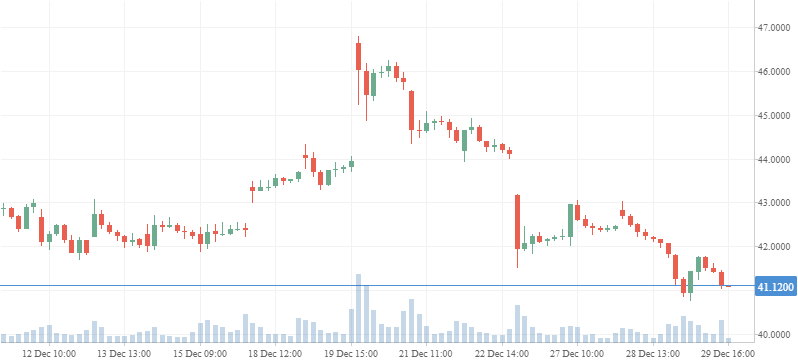 Over the next few weeks analysts will increase their price targets and earnings estimates for $MU. This will drive the SP – share price - higher.
Micron's earnings report and forward guidance are both truly impressive. Its 5% increase in gross margin to 55% Q/Q should not be ignored yet the markets did that last week.
The higher gross margin implies that MU is doing fantastic at lowering their production costs.
If memory prices were to decline, which markets fear, MU may continue lowering its operating expenditures at a high rate ~20% per year and still make money.
Related: $INTC Coffee Lake SKU is now at a full 100% availability. That may slow $AMD's advance for now. Both are stocks with high profit growth potential.
In its latest presentation, Micron mentioned 3D XPoint. The product release is a positive catalyst.
Risk: Rotation out of technology and into oil/gas, resources, and financials could push MU stock to $40/share.
General Electric ($GE) has a bleak outlook but the stock could find a bottom some time this year.
$GE
, General Electric Company / H1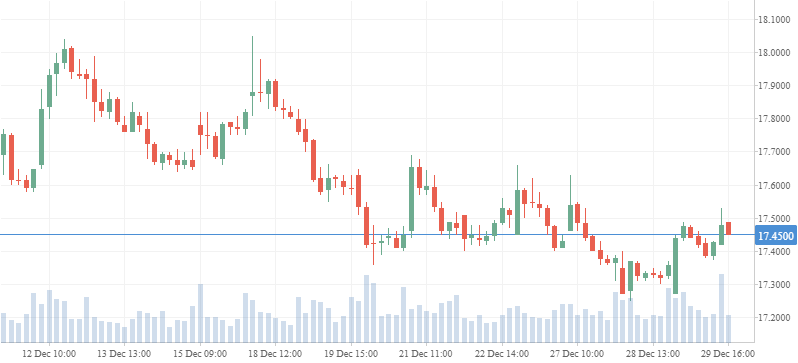 Accumulate Bank of America ($BAC).
Apple (AAPL) is taking a break from its rally above $175/share. It will get there. The company slowed down old iPhones but is now practically giving away battery replacements to "say sorry" to its fans.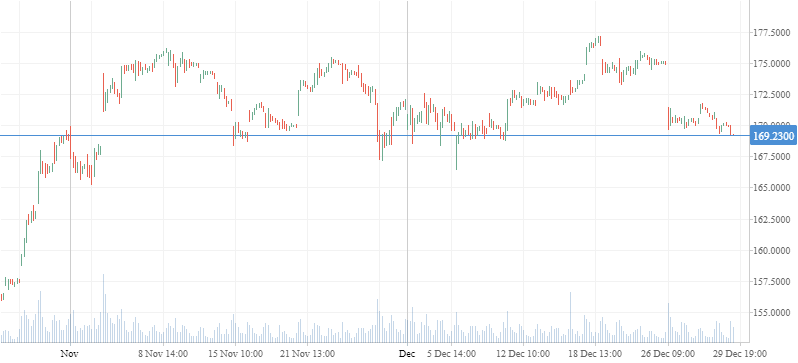 If you missed the resource rally, too bad. Vale ($VALE) is one of several resource picks made ~ mid-2017 here. Watch $CLF, $BHP $RIO $BP too.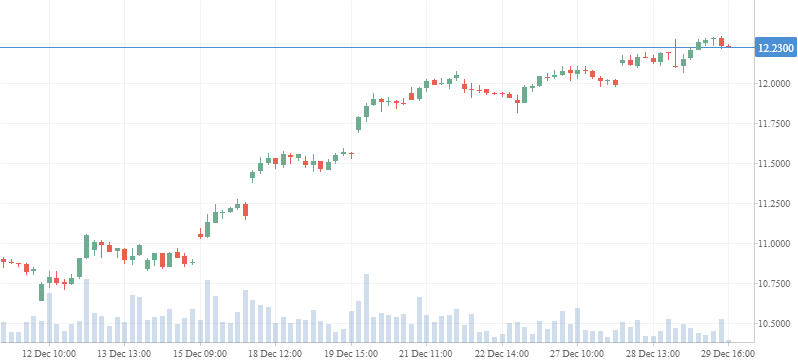 Comments? Post below. Share. Value Stock group is approaching 1000 members.
Further Reading: