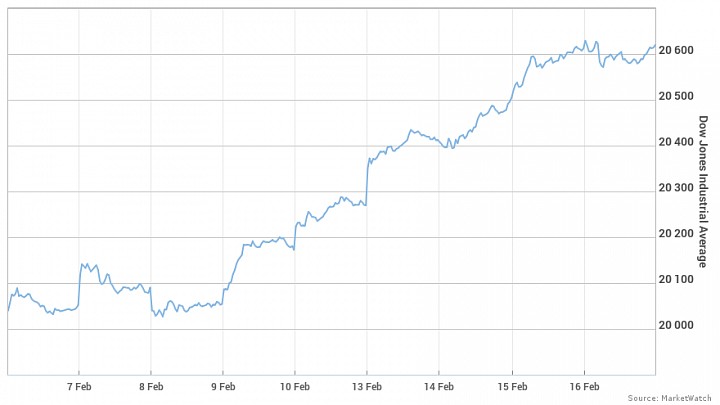 U.S. stock futures pointed to a lower start for Wall Street, on the heels of a session that halted a broad-based streak of gains for equities. Market participants have attributed the recent stall-out in equities to investors taking a breather after a string of healthy gains and reluctance to make bullish bets ahead of the Presidents Day holiday.
In deal news, shares of Kraft Heinz Co. and Unilever PLC were rising n premarket trade after Kraft said it made a merger offer to Unilver that was rejected, but indicated that talks were still ongoing.
Dow Jones Industrial Average futures YMH7, -0.36% eased 62 points, or 0.3%, to 20,532, while S&P 500 ESH7, -0.35% futures slipped 7.10 points, or 0.3%, to 2,338.50. Nasdaq-100 futures ESH7, -0.35% eased 8.50 points, or 0.2%, at 5,292.
Need to...
More