Summary
I believe the company is right in focusing on profitability.
But turnarounds are tough: does it have the right culture?
Coke has an interesting dividend, high valuation, shrinking profits, and a promising strategy: a very mixed bag.
When I was a sell-side analyst I frequently came across companies trying to implement some sort of restructuring, be it a minor or major one. When I asked management why should I believe the plan would work out, the answer usually went more or less like this: "Look, we have hired this guy from Ambev...". The idea was to bring someone from a widely respected "business school". Not academia, but real life business administration. Ambev (NYSE:ABEV) is the embryo of Anheuser-Busch Inbev (NYSE:BUD), one of the global consumer icons now owned (at least partially) by Jorge Paulo Lemann, Marcel Telles and Beto Sicupira - the "3G guys". See, what recently became widely known globally as "the 3G way", in Brazil is known as "the Ambev way" for ages. A friend of mine who used to work there once told me that employees would cut their own coffee and any other amenities at work if there was a risk they would not meet (or beat) their budgets. Efficiency is deeply entrenched in its culture.
Figure 1: The 3G Way, Represented by Another Consumer Icon Here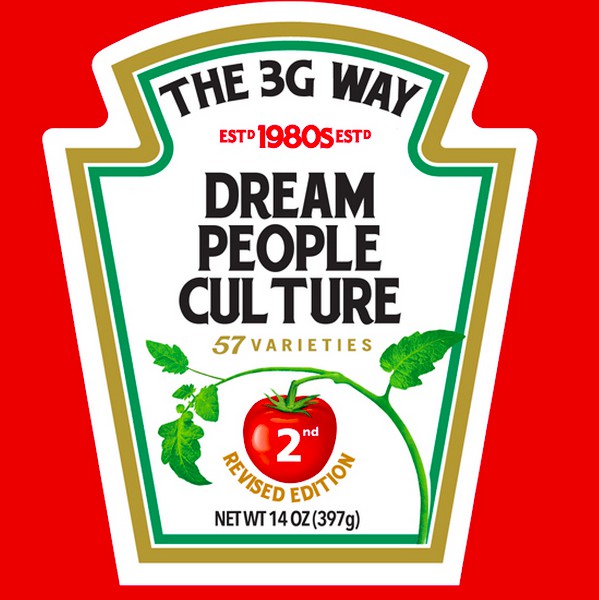 Source: the3gway.com
Now you might ask - OK, cool. But why all this introductory talk if this article is not even about ABEV or BUD? It is because The Coca Cola Company (NYSE:KO) is going through a corporate restructuring, as you all know very well at this point, aiming at boosting its earnings by focusing on branding and the more-profitable concentrate business rather than on bottling. The strategy per se makes sense, and if KO achieves its objectives it could really improve its fundamentals. As I have started digging deeper into KO in my research, the first question that immediately comes to my mind is obviously if the strategy will be successful. The key for a successful turnaround for KO in my view is its corporate culture.
Figure 2: Coca-Cola Co. Restructuring Initiatives
Source: WSJ and company
Why is culture so important? When you talk about efficiency gains, it essentially means doing more with the same or even less resources. Usually, it means slashing jobs and making life less comfortable for those who remain. (Remember the coffee anecdote above? The efforts to deliver results could be much higher...
More