So Jim Chanos, founder and president of Kynikos Associates, continues to short Tesla Motors Inc TSLA. He believes Tesla has a "great product," but faces major roadblocks on the path to the mass market.
According to his interview, Tesla's stock is currently priced as if the company were already selling millions of units.
So shares of Tesla are down 11.1 percent since the company unveiled its new Model X on September 29.
BTW Tesla was the most shorted company on the Nasdaq 100 in the spring of last year.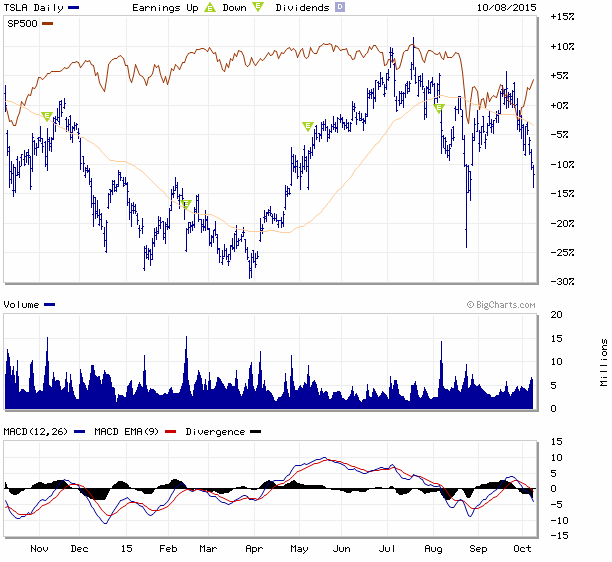 Needless to say, that I'm still a bit confused cause the average recommendation is HOLD (my previous post). Gonna wait for more news/drivers so I can make a decision.