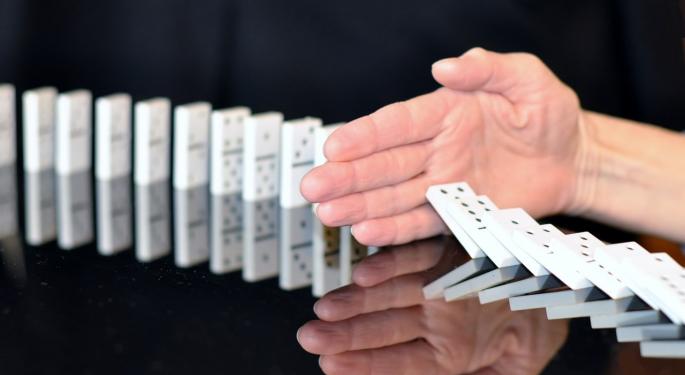 Monday's early session was a dramatic roller coaster; the S&P 500 futures were down nearly 100 points, while the Dow Jones Industrial Index sank over 1,000 points, representing one of the worst days in the financial markets since the crisis back in 2008.
Why?
The stock market crashed early in Monday's session in response to China's Shanghai Index falling 8.5 percent. China's decline further impacts the United States, as growth worries continue to fester regarding the world's second largest economy. China reported a drastic decrease in exports last month and surprised the world by devaluing their currency.
The prices of oil are also dragging the economy down as more and more producers keep pumping in oil. Saudi Arabia and other major oil suppliers continue to increase their supply of oil, furthering the decline. Oil prices are at a six-year low, trading at a price near $38.
Related Link: Black Monday, Part Deux: Dow Falls 1,000 Points, Several Blue Chips Halted
Expert Expected
In an exclusive interview with Benzinga...
More