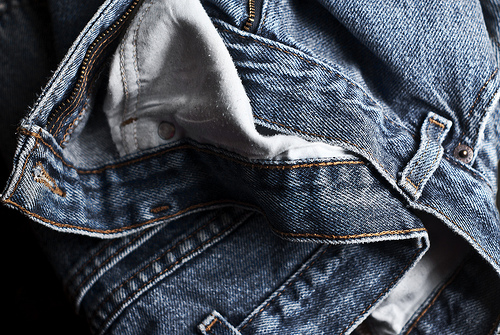 Everyone knows the story.
You're having fun during a night out with your friends, enjoying yourself, maybe having a few drinks. You pull your phone out to check for any missed messages and there it is; The dreaded 1%.
However, thanks to a techy pair of jeans, those days are soon to be long gone.
Joe's Jeans, a clothing company based in Los Angeles, recently released a new line of jeans that is capable of holding a portable device charger. The line, titled #hello, comes standard with a specially designed back pocket sleeve made to hold the charger, The Huffington Post reported.
Next, the wearer can connect the changer to their phone via cable, which plugs into the phone. The phone then slides into a standard denim back pocket.
However, these pants don't come cheap. The jeans are currently available in four different washes and are priced at $189 with a separate $49 for the charger itself.
Not only do they come with a seemingly outrageous price tag, the special pocket designed for the pants is only formed to fit specific iPhone models. According to The Huffington Post, the jeans only get the iPhone 5, 5s, 5c and 6.
This is a prime example of companies attempting to incorporate technology products into things that are not necessary. For example, if I have a portable charger, I can throw it into my purse and still have it charged to the same effect.
I would believe most men's pants pockets are large enough to accommodate a cell phone plus a portable charger, eliminating the need for this company to put out a men's line of charging-jeans.
Worth the convenience? For this price, probably not.
For more business and financial news, click here.
*This is editorial content and expresses the opinion of the author.