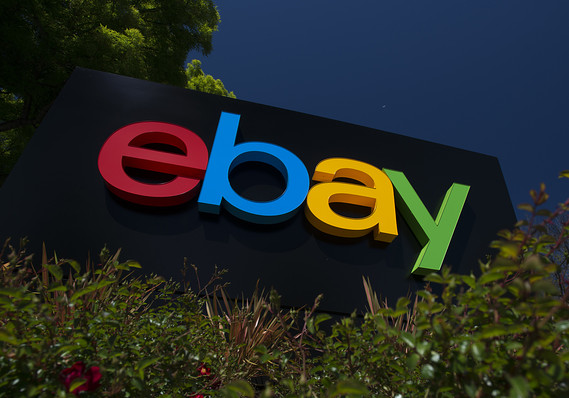 Tech stocks are having a great year, but YHOO stock, EBAY stock and GOOGL stock sure aren't
Tech stocks join the earnings parade in a big way the week of July 14, with reports from three online giants — Yahoo (YHOO),eBay (EBAY) and Google (GOOG). What the releases say about their respective operations could help stop these names from being dead weight in otherwise excellent year for tech stocks.
With no help from YHOO stock, EBAY stock or GOOG stock, tech stocks are racking up some seriously outsized returns in 2014. The 
Nasdaq 100 Tech Sector
index is up 13% for the year-to-date. That beats the 
S&P 500
 by more than 6 percentage points and puts the index on pace for an annual gain of 25%.
And yet YHOO stock, EBAY stock and GOOG stock have been nothing but a drag on the broader sector of tech stocks this year.
YHOO stock is off 12% for the year-to-date through July 10. EBAY stock is down 6%. And although GOOG stock is positive for 2014, its gain of less than 4% is acting as a drag on the overall performance of tech stocks.
Investors in YHOO stock, EBAY stock and GOOG stock are looking for mixed results in their respective reports for Q2 earnings season. Whether any of these tech stocks can get off the schneid with Q2 results is very much an open question, but it's an important one nonetheless.
Here's what we can expect from these giant tech stocks when they release results over the course of the week:
2014 STOCK BLACKLIST: Any one of these widely-held stocks could wipe out all of your profits. Download this free "sell list" and see if you own any of these ticking time bombs. Click here — yours FREE!
Tech Stocks Preview: Yahoo (YHOO)
WhenYahoo earnings come out July 15, the market will be expecting only modest bottom- and top-line growth. Analysts, on average, forecast earnings per share to rise to 38 cents, up from 35 cents a year ago. Revenue is projected to increase 1.3% to $1.08 billion.
Earnings and revenue, while important, are likely to take a back seat to the market's interest in the Alibaba IPO and what YHOO intends to do with its stake. Indeed, Alibaba will be the star of the show. As analysts at Bernstein Research write:
"Since Alibaba has already disclosed its numbers for 1Q14 and with the IPO approaching fast, the issue of how [YHOO] management intends to use the proceedings of an Alibaba IPO and whether they intend to return all or most of it to shareholders is now becoming increasingly important. Any related commentary on the call will be key for Yahoo! stock."
Tech Stocks Preview: eBay (EBAY)
Ebay releases earnings July 16, and market expectations are fairly high despite a series of missteps, including a massive data breach and huge accounting charge to repatriate foreign profits. Wall Street is looking for eBay earnings to grow to 68 cents per share, up from 63 cents year-over-year. Revenue, meanwhile, is forecast to increase a robust 13% to $4.38 billion.
Make no mistake, eBay had a rocky quarter on a number of fronts. That has some investors questioning management's competence, especially given that the costs of many of the big blunders are still unknown. In short, it could get ugly. From Bernstein Research:
"Yes, 'sentiment is terrible' and expectations for the quarter have been reduced, but we don't think one can have a positive outlook for the quarter when it is so hard to estimate, for example, the magnitude of the negative impact … of a required password reset for all Marketplace users."
Tech Stocks Preview: Google (GOOG)
If eBay earnings leave a bad taste in the market's mouth, maybe Google earnings — coming out the following day on July 17 — can help cleanse its palate. GOOG earnings are projected to soar more than 30% to $6.25 per share, up from $4.78 in last year's period. Revenue is expected to rise nearly 12% to $15.61 billion.
The Street will be keying on the usual suspects of rising operating costs and accelerating investments in capital expenditures. But most important — as always — will be revenue growth, especially across the Google Display Network, which is starting to cycle against easier comparison. As Bernstein Research tells clients:
"Sustained growth of Google Sites and reacceleration of Network revenues. We expect Google Sites revenues to grow 21.5% YoY on an FX-neutral basis, driven by continued growth of search advertising revenues, whose growth rate we expect to (at worst) decline gradually over time. It has now been more than one year since the policy changes that led to a marked slowdown in Google Network revenues, which we expect to continue to reaccelerate."

Source: http://investorplace.com/