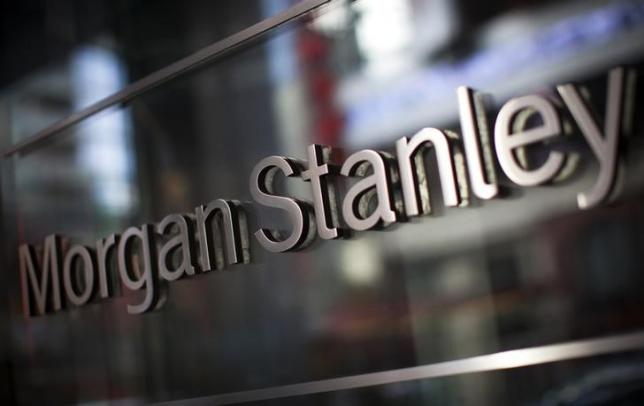 Morgan Stanley, better known for underwriting bonds than for retail banking, plans to offer savings accounts and certificates of deposits next year to wring more profit from its wealth management clients, executives told Reuters.
The bank has offered checking accounts and credit cards for years, but it is launching more consumer banking products and giving brokers bonuses if clients use them.
The goal is to win more of the assets that customers keep at rivals such as JPMorgan Chase & Co or Bank of America Corp. Right now, just 1 percent of Morgan Stanley's more than 3.5 million wealth management clients actively use its retail banking products.
"You shouldn't have to deal with two or three financial institutions," said Eric Heaton, president of Morgan Stanley U.S Banks, in an interview with Reuters. "Just deal with us."
Morgan Stanley has no plans to build retail bank branches, and will instead rely on its 16,000 brokers to sell the new products.
The effort may leave it looking a little more like a conventional bank, a move that regulators have been encouraging since the crisis. Its chief rival, Goldman Sachs Group Inc, took a similar step in August, when it agreed to buy General Electric Capital Bank's online deposit business.
The move is also likely to boost the bottom line - clients who actively use Morgan Stanley's banking products hold on average 7 percent more assets at the firm than those who don't. The annual fees that customers pay are often based on a percentage of the client's assets at the firm. That fee income tends to be relatively stable over time compared with many investment banking businesses. The importance of stable results was driven home for the bank's investors last month when it released third quarter earnings that showed revenue in its bond trading business plunging 42 percent, excluding an accounting adjustment that investors often ignore, while revenue in its wealth unit...
More