This note is from last week, is it already out-dated?
According to Credit Suisse Group AG (ADR) (NYSE:CS) Fixed Income Research, US credit markets have already priced in both declining oil prices and a Fed rate hike, making them relatively inexpensive compared European credit markets and U.S. and Euro equity markets. CS argues this value largely derives from the growing possibility we might not see a rate hike until the end of the year or beyond.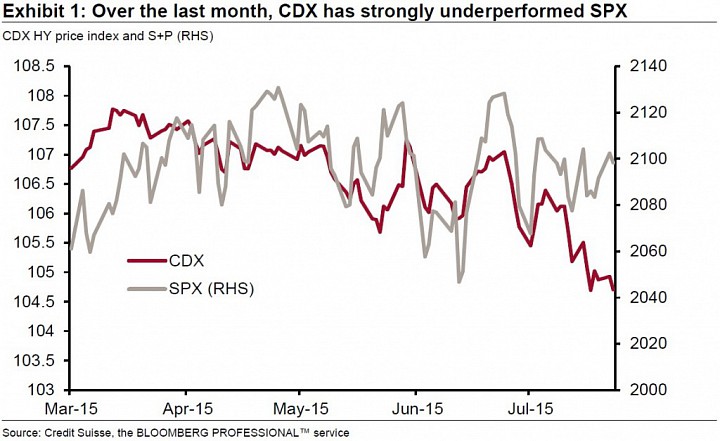 In an August 21st report, CS analyst Sean Shepley and colleagues argue that global credit markets are "exposed to further oil price declines and what would now be a Fed shock, but US credit has done a good job of discounting much of this and sentiment is very negative...
More