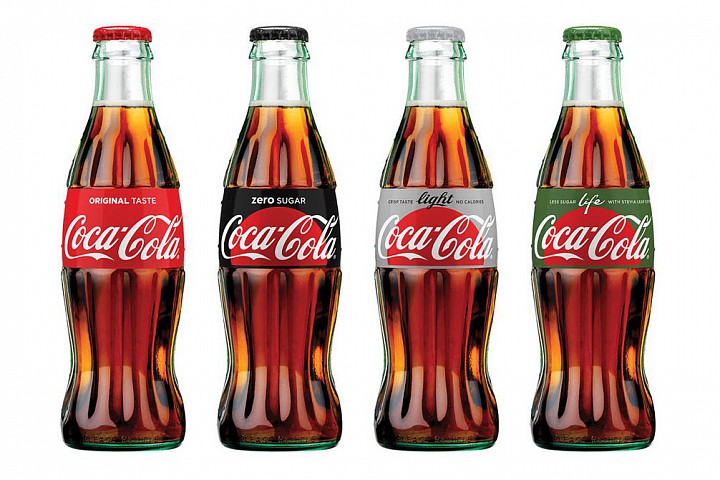 First introduced way back in the 1930s on hand-painted advertising, Coca-Cola's "Red Disc" is going to be front and center on its packaging going forward as the iconic company introduces its new "One-Brand" initiative. Putting a contemporary spin on the old design, the disc will once again decorate Coca-Cola, Coke Zero, Diet Coke/Coca-Cola Light and Coca-Cola Life labels as Coke looks to identify its various imprints with a more identifiable, cohesive look. Said Chief Marketing Officer Marcos de Quinto:
Packaging is our most visible and valuable asset. By applying the Coca-Cola Red Disc to our packaging in such a bold way, we are taking the next step towards full adoption of the "One-Brand" strategy, uniting the Coca-Cola family under one visual identity and making it even easier for consumers to choose their Coca-Cola with or without calories, with or without caffeine.
Coke's VP of global design, James Sommerville, went on to add:
The unification of the brands through design marks the first time in our 130-year history that the iconic Coca-Cola visual identity has been shared across products in such a prominent way. When applied across packaging, retail, equipment and experiential, this new approach becomes a global design language that utilizes a historical brand icon to present the range of Coca-Cola products available today in a contemporary and simple way.
For more on the redesign, head on over to Coke's website to read a Q&A with Sommerville.
The new packaging will be available in Mexico beginning in May before a staggered rollout sees it making its way to additional countries throughout 2016 and 2017.