Despite the expectations of a rate hike by the Fed in December of 2016, silver has remained close to its highs (see chart below). After a stellar run, silver is consolidating near its highs, while anticipating its next imminent breakout.
Along with investing in the white metal directly, investors should also use this consolidation in silver to look at the silver miners, which offer excellent returns during silver bull runs.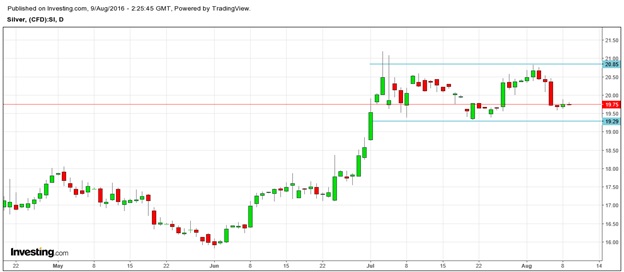 "Industrial demand is set to increase, driven by rising incomes and growing penetration of technology in populous, developing nations. New uses are being found for silver's anti-bacterial and reflective properties in everything from hospital paints to...
More