click for full list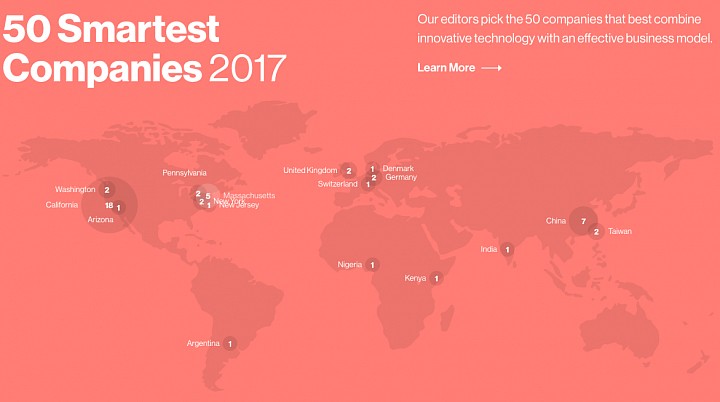 Source: MIT Technology Review
Top 10 of 50

1) Nvidia Continues to tweak its chips, originally developed for gaming, to help develop breakthrough technologies like deep learning and autonomous driving.

$3 billion: spending on R&D to create its new data-center chip

2) SpaceX Changing the economics of space travel with its successful landing and recycling of rockets to be recycled for multiple trips

10 percent: price discount being considered for customers who agree to fly their payloads on reused rockets

3) Amazon Creating an AI-powered store of the future with Amazon Go while expanding intelligent voice assistant Alexa into phones, cars, and more.

12,000: number of programs that software developers have published for Alexa

4) 23andMe Vindicated this year when the U.S. FDA granted...
More