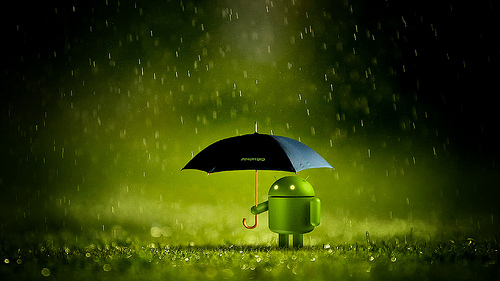 Android's (NASDAQ: GOOG) bad luck streak has continued.
Following the "Stagefright" bug reported Monday for the system's users, Androidians are facing yet another annoying virus, according to The Huffington Post.
Those running their device on Android on software versions 4.3 to 5.1.1 are susceptible to the newest reported bug, which leaves the devices essentially useless once contracted. However, according to HuffPost, the issue is fixed by simply restarting your phone, tablet or other Android-powered device.
"We will provide a fix in a future version of Android," a Google spokesperson said, according to HuffPost.
Android has received multiple criticisms recently because of the frequent bugs inconveniencing users, which is no unsurprising.
I may be picking favorites because I am, and for the most part always have been, team Apple (NASDAQ: AAPL). However, its hard not to, considering I have not had any glitch problems with my iPhone 4, iPhone 5s or my current iPhone 6 Plus.
Granted, I don't use my device for gaming, a popular source of technical bugs, so I could possibly be shielding myself from some risk there. However, I do stream shows, moves and a lot of music; yet still have never experienced any major problems with the computing power of my phone.
It's noteworthy to say that Google announced its working on the problem and ensured it will not happen again, so switching to an entirely new operating system is probably not the answer for many devout Android fans. However, I'd rather have a phone that works from the get-go then have to deal with frequent bugs and with that, promises that they will eventually be fixed.
For more business and financial news, click here.
*This is editorial content and expresses the opinion of the author.