The CAD/JPY has set up in a fairly tight 50 pip range over the last 3 trading sessions, which the resistance levels in this range (around 94.05) matching up quite nicely with the 200-EMA (in gray).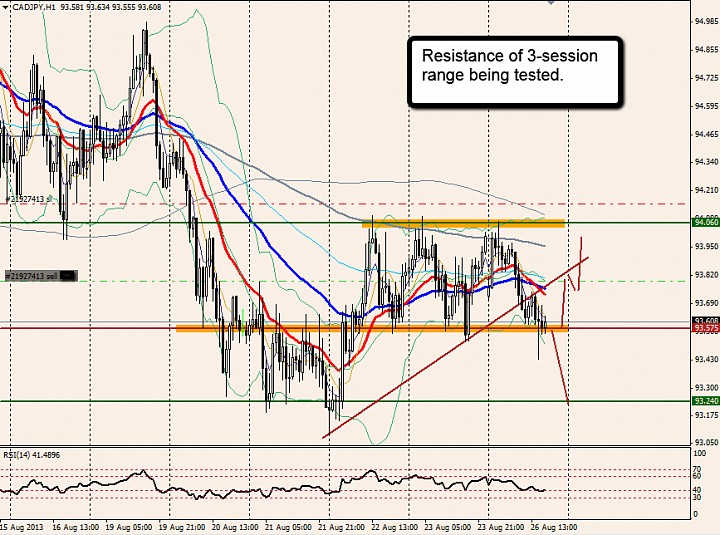 Support for this range is near the 93.55 area which is an old level of resistance turned to support.
The question is will this support level hold for a 4th time? We have already seen it pierced at the start of the NY session, and the question is will this was a break-out or a a fake-out.

I was short overnight in this pair already, and so will see if we can get a move through the support level and towards 93.30, while I will adjust my stop from its level above the old level of resistance and most likely move to near break-even. A push above 93.75 will bring me back to my entry level, and at that point I don't really like the look of the break-down trade and would be OK with exiting at that point and looking for the next opportunity.
- Nick