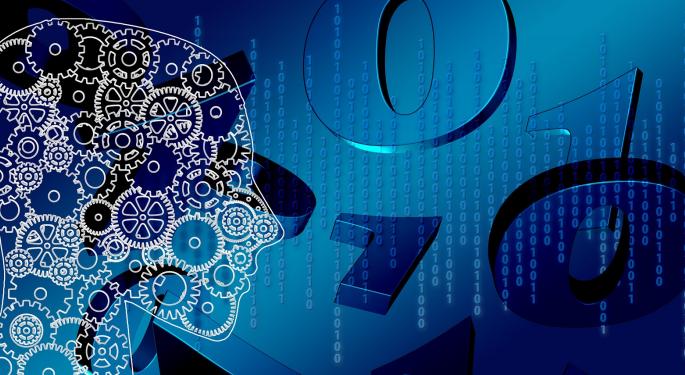 The technology sector, the largest sector weight in the S&P 500, is an increasingly important part of the dividend conversation. That is especially true at a time of piddly yields on U.S. Treasurys and slowing dividend growth.
In addition to being one of the biggest contributors to the buyback boom of recent years, technology stocks have also been major drivers of the S&P 500's dividend growth since the financial crisis. In fact, technology is now one of the benchmark U.S. equity index's biggest dividend-paying groups in dollar terms.
Let's Talk Tech
As was noted in this space Tuesday, the Technology SPDR (ETF)XLK 0.09%, the largest technology ETF by assets, possesses a trailing 12-month dividend yield well above the yield on 10-year Treasurys. Additionally, XLK and comparable technology ETFs are home to companies that have some of the largest cash stockpiles in Corporate America, ensuring dividend growth trends for the sector should remain positive going forward.
"According to Howard Silverblatt, senior index analyst for S&P Dow Jones Indices, 418 dividend-paying stocks in the S&P 500 index generated a 9.4 percent average total return, ahead of the broader indices 3.8 percent and the 2.1 percent average gain for the 87 constituents that do not pay a dividend. While one-third of the S&P 500 tech stocks do not offer a steady dividend stream, dragging down the overall sector's income appeal, the average yield on the 46 stocks that sport one is 2.4 percent," said S&P Capital IQ in a note out Tuesday.
A Few Alternatives
Due to the fact that many dividend ETFs are still underweight technology stocks, investors should consider alternatives. Alternatives include the First Trust NASDAQ Technology Dividend Index Fund (First Trust Exchange Traded Fd VITDIV 0.2%), which, as its name implies, is a dedicated tech ETF.
TDIV's holding's "must have a minimum market capitalization of $500 million, have a minimum three-month average daily dollar trading volume of $1 million, have paid a regular or common dividend within the past 12 months; have a yield of at least 0.5 percent; have not had a decrease in common dividends per share paid within past 12 months; and may not be issued by an issuer currently in bankruptcy proceedings," according to First Trust.
Among diversified U.S. dividend ETFs, the WisdomTree U.S. Quality Dividend Growth Fund (WisdomTree Trust DGRW 0.06%)'s 19.2 percent weight to technology stocks is high. DGRW, which uses a combination of earnings growth along with return on assets and return on equity to build its underlying index, features four tech stocks among its top 10 holdings, including Apple Inc. AAPL 0.33%.
"DGRW holds primarily large-cap dividend paying companies with growth and quality characteristics, such as long-term earnings expectations and return on assets. While industrials stocks (20 percent of assets) such as 3M Co MMM 0.15% are well represented, so are tech stocks (19 percent). AAPL, Cisco Systems, Inc. CSCO 0.27%, International Business Machines Corp. IBM 0.51% and QUALCOMM, Inc. QCOM 0.27% were all top-10 holdings," added S&P Capital IQ.
S&P Capital IQ rates DGRW overweight.
Disclosure: Todd Shriber owns shares of DGRW.
Did you like this article? Could it have been improved? Please email feedback@benzinga.com to let us know!
© 2016 Benzinga.com. Benzinga does not provide investment advice. All rights reserved.