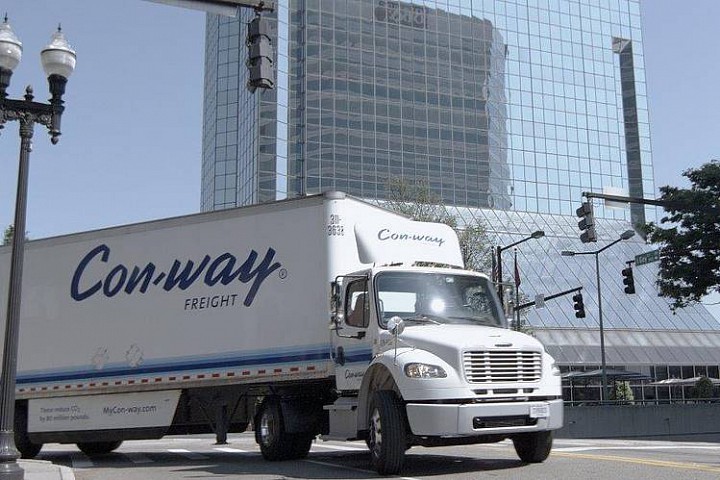 XPO Logistics Inc. has received offers for the truckload division of Con-way Inc., the trucking operator it is acquiring in a $3 billion deal, but the company hasn't decided whether to sell, Chief Executive Bradley Jacobs said Wednesday.
A sale would carve out an operation with $632 million in annual revenue, about 11% of Con-way's overall revenue, but that has seen slimmer profits this year. A truckload carrier will handle a load from a single retailer or manufacturer. That's a relatively small portion of Con-way's business, which is centered around handling loads for multiple customers on its trucks.
"We have made no decision yet on whether...
More